Cardholders of the NY&C Credit Card will be able to take care of their finances through Comenity Bank's safe and secure online portal. This webpage will take you through the online account registration procedure, a process in which a few pieces of information will be necessary before your account can be accessed. Once registered, a number of useful functions will be available to provide a more convenient banking experience. Below, we have also covered the steps required in activating your credit card as well as those needed to log into your newly created account. Begin by scrolling down to our tutorial below.
Take a moment to review Comenity Bank's privacy policy to learn how your personal information will be used.
How to Login
To access to your account, you will first need to navigate to this webpage. Once there, enter your User Name and Password into the empty fields and click Sign In. You should now have access to your Comentiy Bank online account.

In the event that you have forgotten your user name or password, select the Forgot your user name or password? link located underneath the login fields. On the following page, enter your Credit Card Account Number or User Name and Zip/Postal Code. Use the drop-down menu to choose an identification method and enter the final 4 digits of your SSN before clicking Find My Account. You will be able to retrieve your login credentials once the above steps have been completed.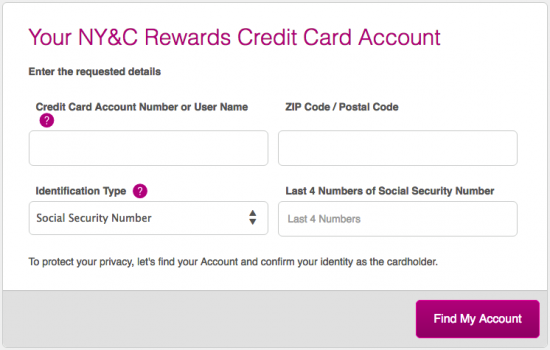 Activation/Registration
Your card will need to be activated before you can access the online banking portal and efficiently manage your finances. The activation process can be accomplished by calling the number located above and following the instructions provided over the phone. Once activated, click on the Secure registration link located just above the activation number to begin the online account registration process. You will need to enter the following information into the registration page:
Credit card account number
Zip/postal code
Identification type
Last 4 digits of SSN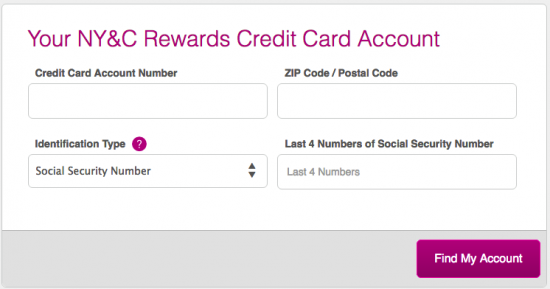 Click Find My Account once you've entered the above information. In the Create Account window, decide on a User Name and Password for your account. Below that, provide your Email Address and Mobile Phone number. Click Create Account to complete the registration process and gain access to your online banking.