Creating an online account for your newly acquired National Bank MasterCard will increase efficiency by simplifying your banking. You will no longer need to wait in long lines at the bank as most transactions can be accomplished with ease from any mobile device or computer. To maintain your account, a monthly fee of $10.95 will be required along with any additional transaction fees. While these fees may seem steep, the convenience of banking from your home office remains unparalleled. This webpage will take you through the steps necessary in activating your card, setting up your online account and logging into the secure portal. Scroll down to get started!
Be sure to go over the privacy policy to see how National Bank will use your personal information.
How to Login
Begin by navigating to this webpage to begin the login process. From there you will need to Login to proceed.
Enter your User code and Password before clicking Next. Navigate through the following pages to access your online banking account.

It is also possible to log in with your SecurID passkey and PIN as opposed to your password. This process can be accomplished by selecting the Authentication with SecurID passkey tab located in the login menu. In the login window, enter your User code, SecurID passkey code and your PIN. Click Next once everything has been entered. Continue on through the next few pages and you will be able to access your online banking.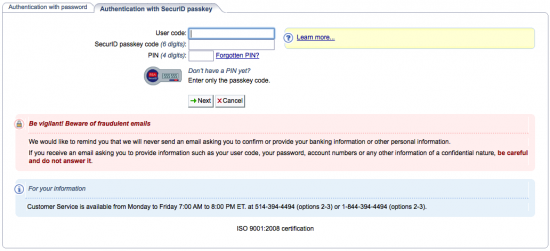 If you have forgotten your password, select the Forgotten Password? link located within the main login menu. The following page will require you to enter your User code, Last name and First name. Click Next and you will be provided with the ability to retrieve your password.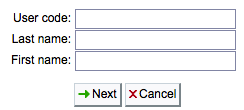 Alternatively, if you have forgotten your PIN, click on the Forgotten PIN? link located within the Authentication with SecurID passkey login menu. The following page will provide you with instructions on how to retrieve your PIN.

Activation/Registration
Activate your card by calling 1 (844) 394 4494 and speaking to a customer service representative. This individual will ask you to supply some personal and business information before your card can be activated. Following activation, you will be able to register for your online banking account by calling one of the numbers located below and following the instructions provided. Unfortunately, there is no means of online registration at this time.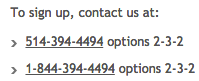 That's all there is to the activation and registration procedures for the National Bank Business MasterCard. Thank you for choosing Card Reviews as your credit card expert. Good luck and take care!