The National Bank Syncro MasterCard has great online functionality due to National Bank's safe and secure web portal. By creating an account, you will be able to access a variety of features made available in order to assist you in properly maintaining your credit card. In a matter of minutes you can log into your account and pay off your balances, review your previous purchases and update your personal information. This webpage will take you through the procedures involved in setting up your account, activating your card and logging into the online system. Scroll down for more information.
It is important that you read National Bank's privacy policy before submitting any personal information online.
How to Login
The login process begins on this webpage. There you will need to select the MasterCard tab and enter your MasterCard No. and Password. Click Sign In and you will be granted access to your online banking account.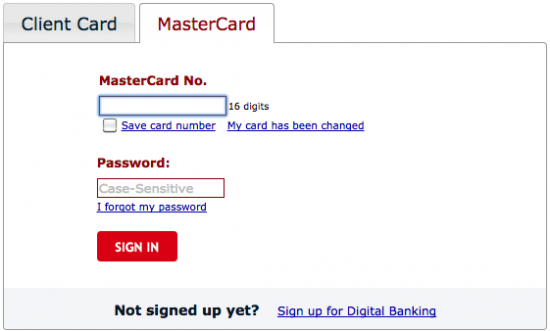 In the event that you forget your login credentials, click on the I forgot my password link located within the main login menu. On the next page you will need to enter your Access card number, Expiration date and Date of birth before clicking Continue. You will then be able to reset your password and log in with your online account.

Activation/Registration
Activating your card is simple and can be accomplished by calling the number located above to speak to a customer service representative. This individual will ask you to supply some personal information before your card will be activated. Following activation, select the Secure registration link located above this paragraph to be taken to the enrollment page for an online banking account. From there, click Sign up for Digital Banking.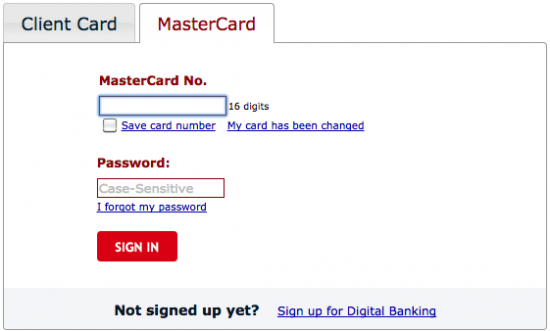 On the next page, the following information will be required:
Client card number
Expiration date
Type of account
Transit number and account number
Password
Confirm password
Date of birth
Email address
Confirm email address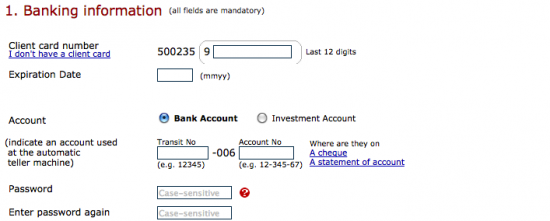 Click on the small box to provide consent to National Bank's user agreement.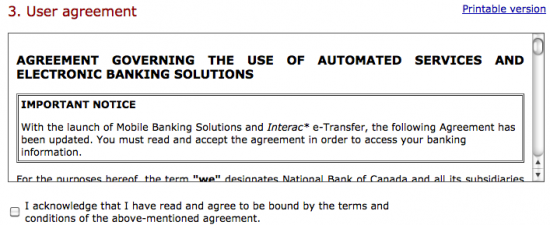 Here, you can select between receiving electronic statements or paper statements. Note that additional fees will apply if you select paper statements. Click on the small box towards the bottom to indicate your compliance with National Bank's electronic communications terms and conditions. Click Submit to finalize the process and your account will be ready for your online banking needs. Best of luck!