If you have recently acquired the National Bank MC1 MasterCard, you can access an online card management account easily through the National Bank website. By creating an account, you can use the online portal in a variety of ways including paying off balances, transferring funds, reviewing your previous purchase, or updating your personal information. The tutorial on this webpage will show you how to create your account, activate your card and log in to your online banking. Scroll down to get started!
Before submitting any sensitive information online, take a moment to review National Bank's privacy policy to see how your personal data will be used.
How to Login
You will need to log into your account in order to access your online banking. Begin by navigating to this webpage. Once there, select the MasterCard tab and enter your MasterCard No. and Password. Click Sign In and you will be able to access your online banking.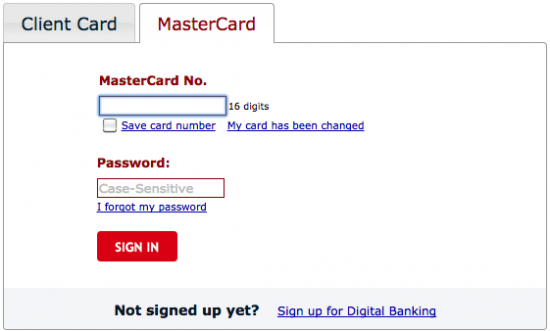 A password retrieval system has been created and incorporated into the main login menu. Click I forgot my password and, on the following page, enter your Access card number, Expiration Date and Date of birth. Once entered, click Continue and you will be able to reset your password.

Activation/Registration
Activation is the first step that must be taken once your MasterCard has been received. This process can be accomplished by calling the number located above and speaking to an individual in customer service. If you would like to sign up for online banking, navigate to the enrollment page that is located within the Secure registration link found just above this paragraph. There you will need to select the MasterCard tab followed by Sign up for Digital Banking.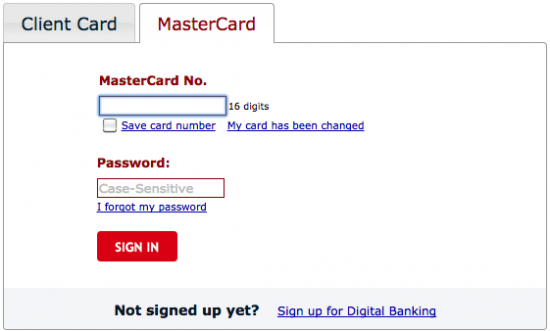 On the next page, you will need to provide the following information:
Client card number
Expiration date
Type of account
Transit number and account number
Password
Confirm password
Date of birth
Email address
Confirm email address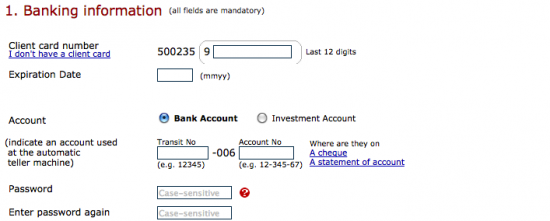 You should see a small check box located under the user agreement window which will need to be selected to indicate your agreement with the stated terms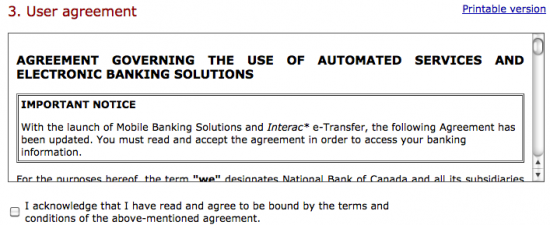 Your new account will automatically be setup to receive statements electronically. However, you can choose to receive papers statements by selecting the Paper by mail statement option (fees may apply). Continue by checking the small box at the bottom of the page to confirm that you have read and agreed to the electronic communications terms and conditions. Click Submit to complete the registration process. If everything has been submitted correctly, your online account will be ready for use. Happy banking!