If you recently received a Michigan State University Spartan Credit Card in the mail, you will want to get your card activated so you can start using it. You will find the customer service number needed to activate your card and register for online account management at the bottom of this page. The Michigan State University Federal Credit Union (MSUFCU) has provided ComputerLine, a service that allows online access to your account so that you can manage your account from any of your internet-connected computing devices. If you've recently registered for online access but are having difficulty logging in, scroll down for some helpful instructions.
How to Login
To begin the login process go to this page and enter your Username and Password then click Login. You should now be able access your account.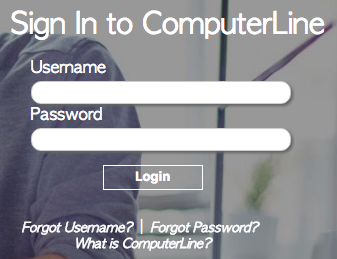 In the event that you happen to forget your login info click the link that applies to your situation, either Forgot Username? or Forgot Password?. To retrieve your user name enter your Account Number and Social Security Number in the indicated fields then click Continue.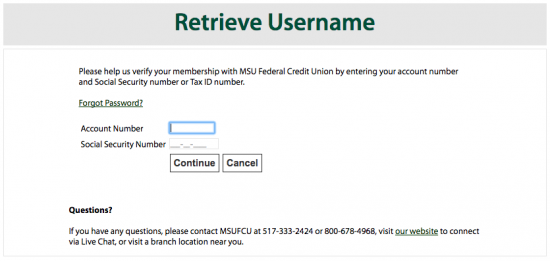 If you've forgotten your password, you will have to reset it by following the Forgot Password? link and entering your Username and Birthdate on the linked page. When ready, click Continue. On the next page you will be prompted to create a new password.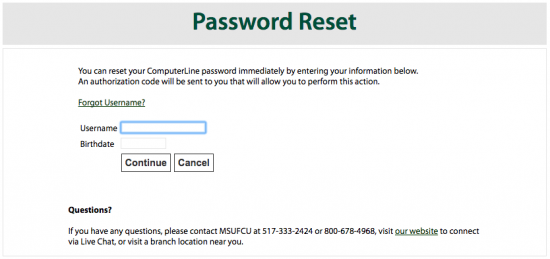 Activation/Registration
Unfortunately, at of the time of this writing, the MSUFCU does not offer any online options for either activating a new card or for enrolling in online access through their ComputerLine service. Therefore if you just received a new card, you will either have to call MSUFCU customer service line at the number provided above or go to one of their branch locations to activate your card and register for online account access. You can find a MSUFCU branch near you by clicking here. Once your card is activated and you are registered for online access you will be able to access your account without needing to visit a branch or wait on-hold with customer service. We hope that our guide has proven helpful to you.