If you have a Ohio State University Alumni Voice Rewards Credit Card and would like to access your account, you can easily do so online through the website of Huntington Bancshares (the card issuer). Through this online portal, one can manage their bills, view past statements and manage their rewards whenever convenient. For information on how to register for online account access and activate a new card, scroll to the bottom of this page. For help logging into your account through the Huntington website, proceed to How to Login.
Before continuing, take a look at the Huntington privacy policy to see how your information is protected on their website.
How to Login
To login to your secure account, go to the Huntington homepage, enter your Username and Password in the login window, and click Log In.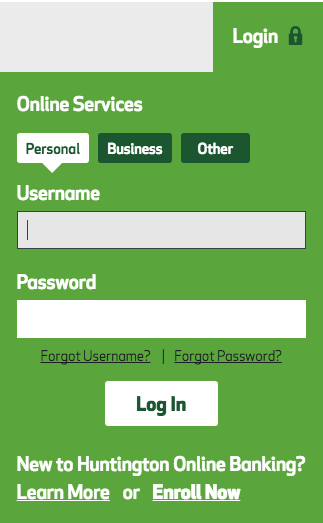 If you have forgotten your login information, don't worry! By clicking the appropriate link, either Forgot Username? or Forgot Password?, you can quickly retrieve your username or reset your password. For a forgotten username, you will need to provide your Email Address and click Send My Username to have your username sent to your email.
For a forgotten password, provide your Username and Last four digits of your Social Security or Tax ID number and click Continue to reset your password on the subsequent page. With your new password, you will be able to regain access to your account.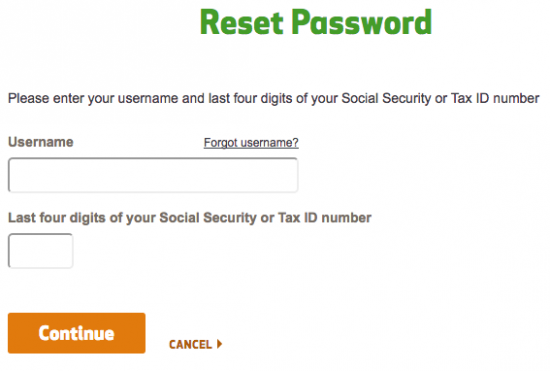 Activation/Registration
You can't activate a new card online at this time, as Huntington doesn't provide this service. Instead, call the number posted above to have your card activated with the assistance of a Huntington representative. If your card is activated, you can enroll in online access to your new account by clicking the Secure registration link found above this paragraph. On the Online Banking Enrollment page, enter your Account Number and Social Security or Tax ID Number.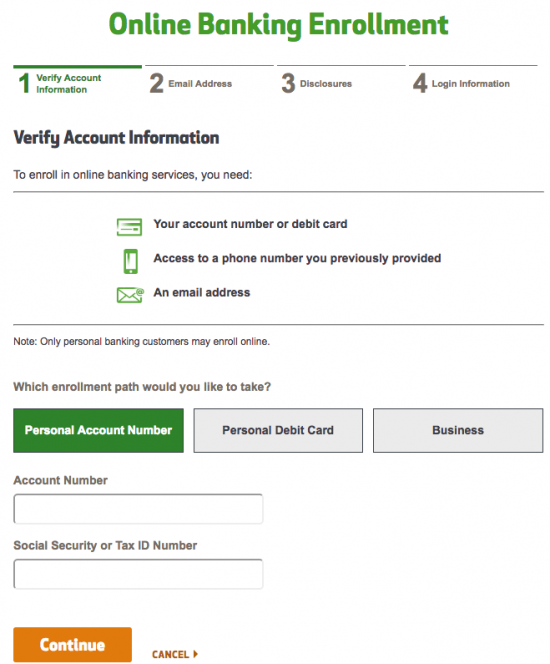 When you have filled these two fields, click Continue to proceed to the next step. In the three subsequent steps you will provide your email address, read and agree to the Huntington online disclosures, and create your Username and Password. Having accomplished all this, you will now be able to login to your account now using your username and password.