If you've decided to go ahead and apply for the NAPA EasyPay Credit Card, you will need to activate it once it arrives at your home address. Activation will of course be essential in order to begin using your new credit card. This card is issued by Synchrony Financial and it is through this institution that you will be able to manage your account. This tutorial has been dedicated to the task of educating new cardholders of the simple process of creating and accessing their online banking account. With the card activated, and the online portal accessed, cardholders will be able to take advantage of all the benefits internet banking has to offer. Scroll down and let's get started.
Before continuing, review the Synchrony Financial privacy policy to learn how they plan on using your personal information.
How to Login
To gain access to your banking account, navigate to this webpage and locate the YOUR ACCOUNT drop down link in the upper right hand corner.

Two login fields will appear, one for your Username and the other for your Password. Submit both pieces of information and click Secure Login. You should now have access to your Synchrony Financial online banking. That's all there is to it!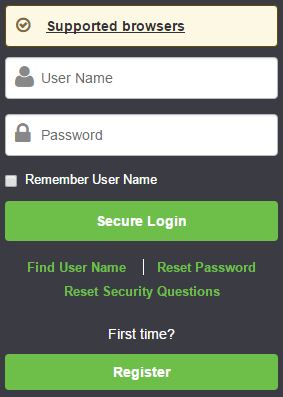 In the case that you've forgotten a piece of your account ID, select either the Find User Name or Reset Password link underneath the login fields. You also have the option to Reset Security Questions if you wish. If you are attempting to regain your username, select the appropriate link and supply your Account Number, your Last Four digits of your SSN, and your Date of Birth. The following steps will provide you with the opportunity to retrieve your username.

To reset your password, supply your Username,the Last Four digits of your SSN, and your Date of Birth. Follow the subsequent instructions to reset your password.

In order to properly reset your security questions, supply your Username, Account Number, Last Four Digits of your SSN, and your Date of Birth. The next page will give you the ability to reset your security questions providing that the aforementioned data was entered correctly.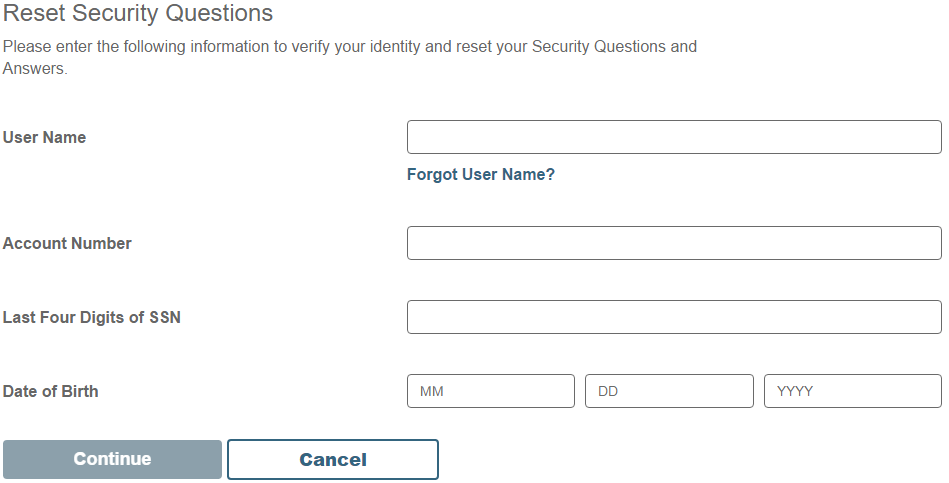 Activation/Registration
To activate your new card, call the number provided above and speak with a customer service representative. Once activated, you will be able to manage your account via online banking. To enroll, select the Secure Registration link above which will take you to the Synchrony Financial homepage. From there, select the link in the top right corner to be presented with the below window. Click Register to continue to the account activation page.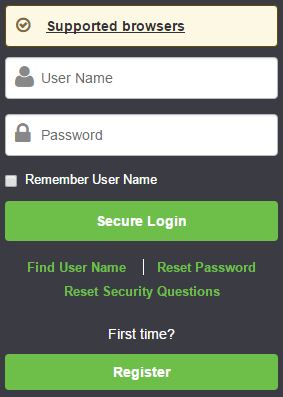 On this page, enter your Account Number, your Last Four Digits of your SSN and your Date of Birth before clicking Continue. You will verify that info on the next page and set up your username,password and security questions during your Profile Setup. Confirm your info on the final page to complete the registration and access your online account.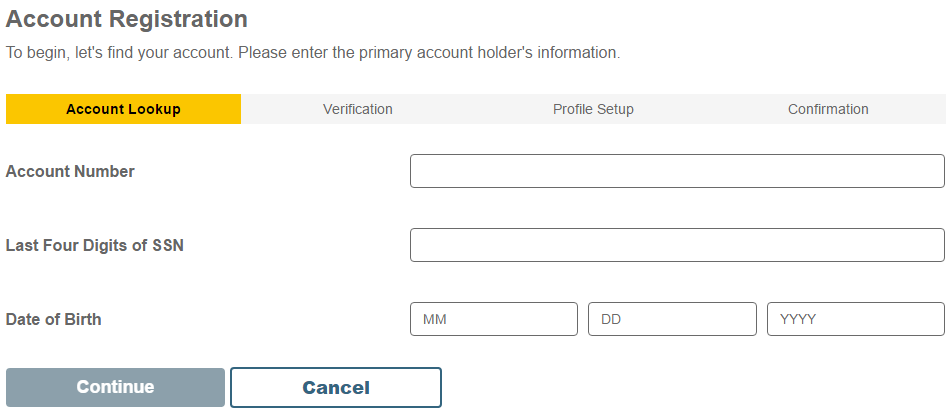 We hope you found this tutorial resourceful and that your enrollment, activation and login experiences were relatively stress free. Best of luck!