The New York Yankees, although not the oldest team in the league, are arguably the most successful and most decorated sports franchise in America. Home to many of the all-time greatest baseball players in history, the Yankees have won the most championships in the MLB, and also the most out of any professional sports team. If you're proud to call yourself a Yankees fan, perhaps you'd be interested in the New York Yankees Cash Rewards MasterCard. This card awards cash back on all your purchases, with increased rates awarded at grocery/wholesale stores and gas stations (1% cash back is earned on everyday purchases, 2% at grocery stores and 3% at gas stations). The 2% and 3% cash back rates only apply to the first $2,500 spent quarterly. After that you'll be earning the regular 1% cash back rate for the remainder of the quarter. As an added bonus, you will be awarded $100 cash back once you make $500 in purchases (as long as it's within 90 days of opening the account). This credit card comes with no annual fee, and boasts a great APR for those with excellent credit. The lowest rate you can obtain is 13.24%, but if you're credit score is seriously lacking, it can also be as high as 23.24% (it would be wise to check your credit score prior to applying, APR is subject to change). However, all cardholders will enjoy a 0% introductory APR for the first 12 billing cycles. Want to be a proud Yankee supporter in and out of the stadium? Apply for the New York Yankees Cash Rewards MasterCard today. You can follow our short tutorial below if you need help with the application process.
Read through Bank of America's privacy policy before submitting any personal or financial information.
Requirements
To apply for this card, you must meet the following requirements:
Applicants must be at least 18 years of age
Applicants must have a valid Social Security number
Applicants must have a valid U.S. address
How to Apply
Step 1 – The first step of the application process is to navigate to the Bank of America MLB credit card page. There is an Apply Now button found near the top of the page, click on it to continue.

Step 2 – The first section of the application form is where you will choose your New York Yankees card design. Click on the drop down menu labeled Choose your card, and select the New York Yankees from the list.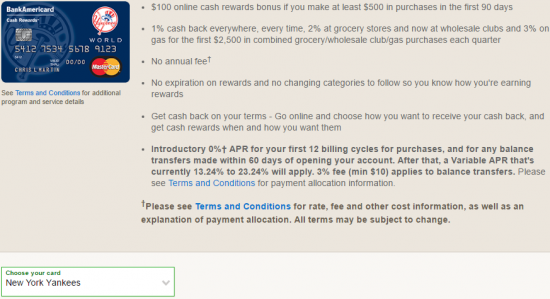 Step 3 – The next section requires that you enter the following information:
Full name
Physical address
Phone number
Email address
Country of citizenship
Country of residence
Date of birth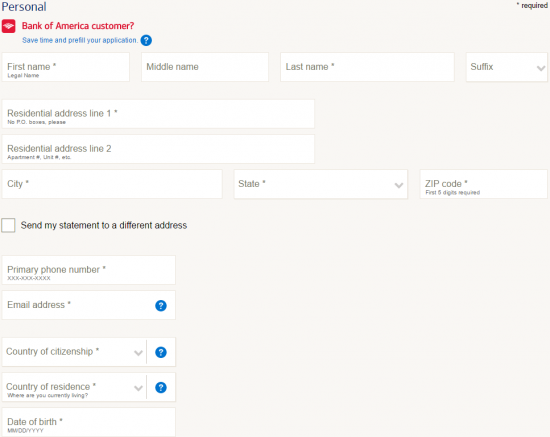 Step 4 – A few pieces of financial information are required of you, including your Employment status, Total annual income, Source of income and Monthly housing payment.

Step 5 – At this juncture, you have the option of making a balance transfer from one of your existing credit card accounts to your New York Yankees Cash Rewards MasterCard. If wish to make a balance transfer, tick the box next to Transfer a balance to my new credit card and enter the necessary balance transfer information.

Step 6 – Finally, read through the terms and conditions before ticking the box acknowledging that you have understand and agree to them. Click the Review your information button to make sure all the info you just gave is correct.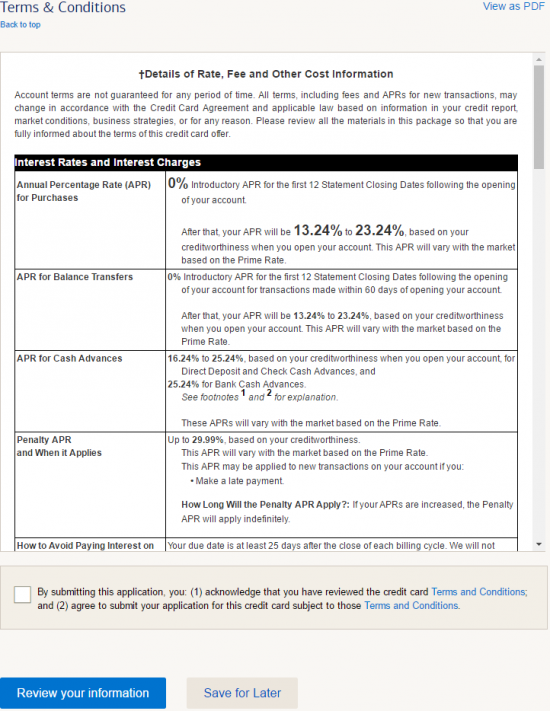 Your application will be submitted for approval, and we trust it will be successful. Hopefully we have aided in guiding you smoothly through this application process. Good luck!