The Pottery Barn credit card may be applied for to receive either *interest free purchases for the first 12 months (*Transactions of $250 or more receive rewards. Transactions greater than $750 may choose between earning rewards or promotional financing) or 10% off all Pottery Barn purchases (See Terms and Conditions).
How to Apply
Step 1 – Go to This WebPage and click the 'Start Application'.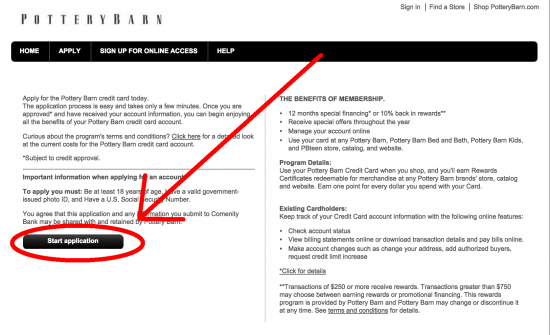 Step 2 – The applicant may begin the application starting with their personal details:
Names: First, Middle, Last
Social Security Number (SSN)
Date of Birth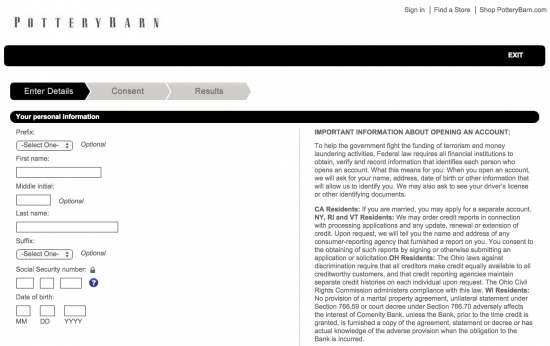 Step 3 – Next is the annual income also known as the full amount the individual made in the last year.

Step 4 – The address and contact information should be entered.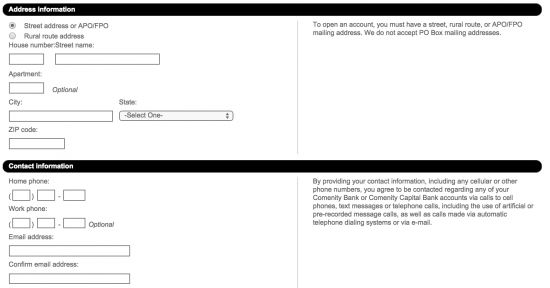 Step 5 – After all the information about the applicant has been entered the option to add a second card (authorized user) should be inputted. Then the applicant can click the 'Continue' button on the bottom of the page.

The application process is complete and the individual will find out within 1-2 minutes whether they have been approved. If so, the new card will arrive in the mail in 7 to 10 business days.