Those of you carrying a Pulaski Bank Cash Rewards American Express Credit Card will be pleased to know that you can manage your card using Elan Financial Services' (EFS) online banking service. Their web portal is designed to make it easier for you to control your spending as well as keep track of statements, payments, bills and transfers, without having to leave your home. Perhaps you've already used their online services for another credit card, or maybe you aren't familiar with any online banking services at all. If the latter is the case, we've written out clear instructions on how to enroll, and log into, your EFS online bank account that should be of some assistance. We have also added a section on how to activate your Pulaski Bank Cash Rewards American Express Credit Card so you can start taking advantage of the wonderful cash back opportunities they award.
Take a moment to read through the privacy policy provided by EFS so you'll know how your personal information is being used.
How to Login
To log into your EFS account, you'll need to navigate to their Cardmember Service page. On the left of the screen is a login box where you can enter your Personal ID. Enter your ID and click Continue to get to the next step.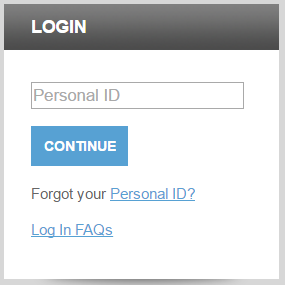 If you're using a new computer, or a device that hasn't been used to log into an EFS account before, you may have to answer an ID shield question. This is a security question you created when making the account. Type in the answer to your ID shield question and click Next. It would be wise to tick the box marked Remember this computer so that when you log in at a later date, the website will remember your login credentials.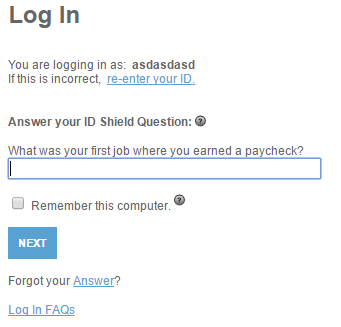 Now you can enter your password into the field provided and click Login. You now have full access to your online banking account.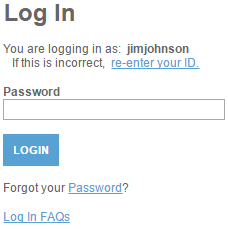 It's common to forget your login credentials, as we tend to try to provide unique passwords and usernames for each online account we frequent. If you forgot your personal ID, click the Forgot Personal ID? link. If you can't remember your password, click the Forgot your Password? link. Both processes are almost identical (as you can see in the windows below) and they require the following information of you in order to recover your account:
Personal ID (this is only if you forgot your password)
Credit card account number
Security code
Last 4 digits of SSN
Zip code
Once you click Submit, you will have successfully recovered your EFS online banking account.
Activation/Registration
To get your new Pulaski Bank Cash Rewards American Express Credit Card up and running, call the activation number above. After that's done, click on the Secure Registration link below the number; it's time to get you enrolled for an EFS online banking account. The link will take you to the enrollment page where you have to provide the following information:
Credit card account number
Security code
Last 4 digits of SSN
Zip code
Email address
To complete the registration process, create a Personal ID and Password, to be used to login to your account. Click Submit once all information has been double checked for accuracy. If all has been submitted correctly, you should now be ready to enjoy all the benefits online banking has to offer.