Hidely-ho there neighborino! Owners of the State Farm Good Neighbor Visa Credit Card are party to the wonderful world of State Farm with all of it's up-to-date customer services. Once such service is the flexible customer portal which, once logged in to, allows the cardholders to make payments, view past statements, and more. For further information on logging in or activating a new card please read on.
Review the State Farm online privacy policy before surrendering any information to their webforms.
How to Login
In order to login simply enter your user ID into the login fields located on the State Farm homepage. Once correctly entered you will be prompted for a password.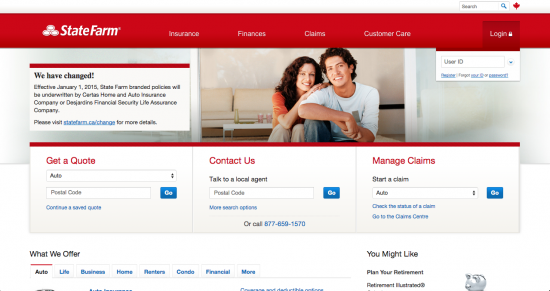 Lost passwords and usernames can be handled by selecting the corresponding link beneath the login fields. For passwords you will need to reset your password, the process for which is considerably longer than that for user IDs, involving a 3-step form-based process.

Enter your email to immediately retrieve your State Farm user ID.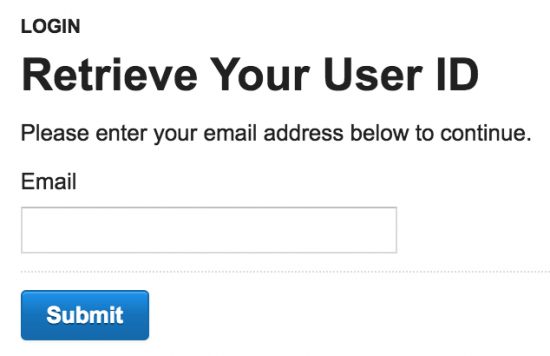 Activate
You must call 888-559-1922 to activate a new card. Select the register link below the login fields on the homepage to enter the registration process.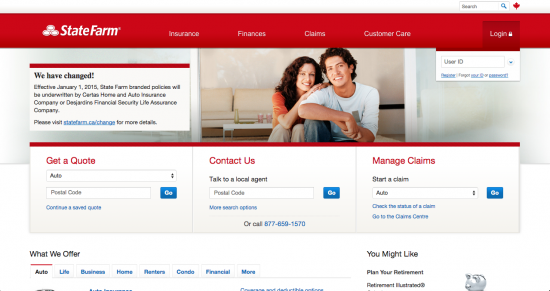 You will need to fill out a customer information form and, once completed, set your account parameters (including your desired user ID and password) before you will be completely registered.