Welcome to the startup page for the Farm Bureau Premier Business Credit Card. Down the page you will find information relating to activating this card, registering an account online with Farm Bureau, and logging into this account to pay bills and otherwise manage your new card.
We suggest that all business owners be aware of the Farm Bureau online privacy policy before submitting sensitive financial data into their systems.
How to Login
Assuming you have your card setup and are looking to login to your account you must first navigate to the Farm Bureau card management homepage. To login simply input your username and password and select login.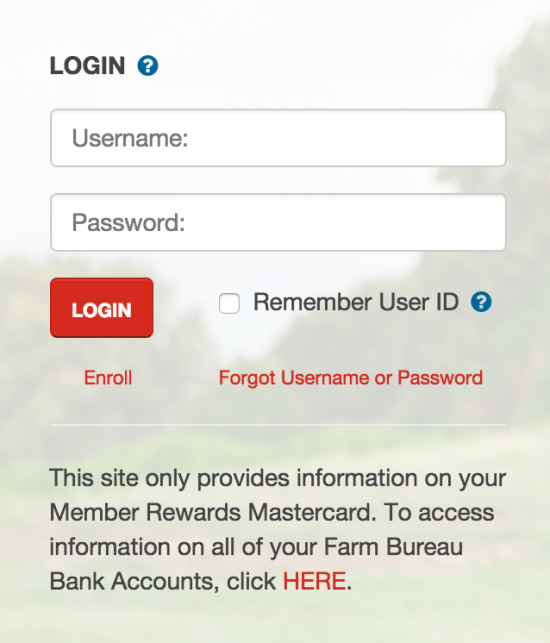 If you've misplaced your security credentials it is possible for you to fix the situation. Farm Bureau has a system in place by which individuals who have lost said information can re-enroll their credit card into the system. You essentially are creating a new account, again. Select forgot username or password and fill out the brief form pictured below. You will nee to have the following information at your disposal for the first segment of the form:
Account #
Expiry
CVC/CW Code
Zip Code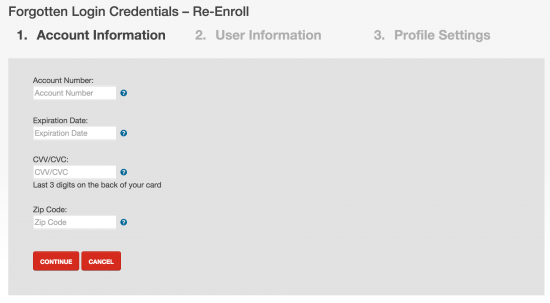 Activation/Registration
Activation #: 1 (800) 238-8607
If you've just received your card and are looking to start using it right away please call the number above to activate the card. New accounts can be made with Farm Bureau by selecting the link above and submitting the following data to their forms:
Account #
Expiry
CVC/CW Code
Zip Code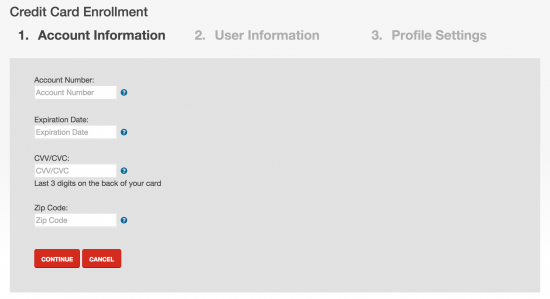 Once complete you will have the opportunity to submit your personal information and, eventually, adjust your profile settings, including your security parameters.