Individuals/Business interested in the Farm Bureau Members Rewards Mastercard Credit Card have stumbled across an invaluable resource: our official application guide. Simply scroll down to get started.
Do you and your business a favor by familiarizing yourself with the Farm Bureau online privacy policy before submitting any sensitive data relating to your company to their forms.
How to Apply
Access the secure application form by selecting apply online now from the Farm Bureau card summary page.

Step 1- Card Selection
Select the Premier Business Card from the dropdown menu to continue.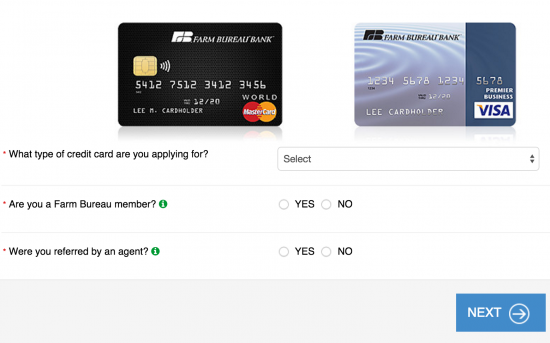 Step 2- Confirmation
You will be redirected to a confirmation page. Indicate your current status with Farm Bureau, who referred you, if anyone, your requested credit line, business name, and tax ID.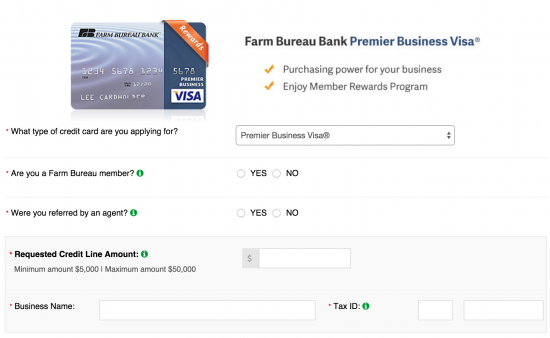 Step 3- Business Information
Input the following information relating to your business into this section of the form:
Business Type
Business Name
Years in Business
Address
Tax ID #
State of Location
Business Phone/Fax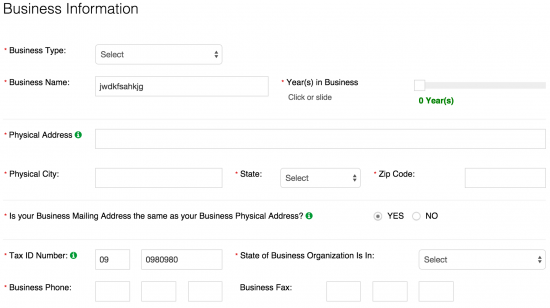 Step 4- Guarantor Information
Input the following data relating to the guarantor of this card:
Full Name
Title
Business Ownership %
Residence Type
Time at Residence
Monthly Housing Payments
Phone #
Email Address
Date of Birth
SSN
US Citizenship Status
Mother's Maiden Name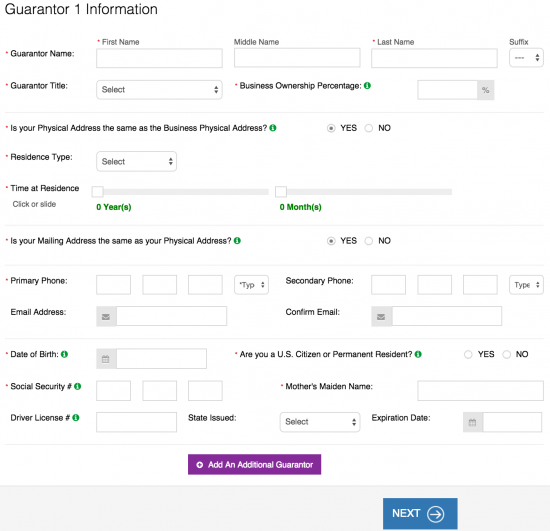 Step 5- Income Information
Input the following information regarding the guarantor's income at this juncture. Please excuse the phony name I used to see the entirety of the form:
Business Activity
Net Annual Income
Additional Employment Income
Income Derived from Agriculture (if any)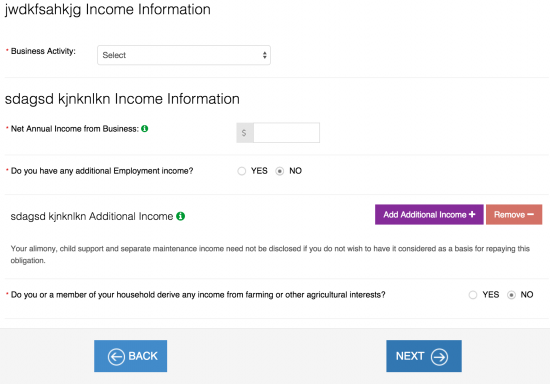 Step 6- Additional Information
Farm Bureau strangely offers you the chance to write a note to the application reviewer, if you should choose to do so.

Step 7- Disclosures
Read through the terms and conditions and the additional listed disclosures and, if you assent to them all, select submit to officially submit the application.