If you're looking for a new credit card that comes with an extensive rewards plan, you should check out the U.S. Bank Cash+ Visa Signature Card. This credit card has no annual fee, a reasonable assigned interest rate, and a generous cash back rewards program. This cash back program will allow you 5% cash back on the first $2,000 spent in two categories chosen each quarter and 2% cash back on one chosen category. Each quarter, you can change what your 5% and 2% rewards categories will be as you wish. On all other purchases, you will receive standard rewards of 1% cash back. A rewards system of this nature can be thought of as receiving rebates on all purchases, which means that you save money every time that you use your card! The assigned APR will land somewhere between 13.49% and 23.49% and will be determined based on your credit score (APR is subject to change). Therefore, if your credit score isn't very good, or you feel that you may not always keep up to date with paying off your balance, you may want to reconsider whether the rewards associated with this credit card are worth the possible price paid in interest. If you are confident that this card is a good choice for you and you would like to reap the cash back rewards benefits, scroll down and follow our guide on how to apply for the U.S. Bank Cash+ Visa Signature Card.
Before submitting any of your private information on their website, take a look at the U.S. Bank privacy policy.
Requirements
To be eligible for this card you must fulfill the following requirements:
Be at least 18 years of age
Be a legal resident of the United States
Have a SSN
How to Apply
Step 1 – To begin the application process, find your way to the card summary page, linked here. Select the Apply Now link to proceed.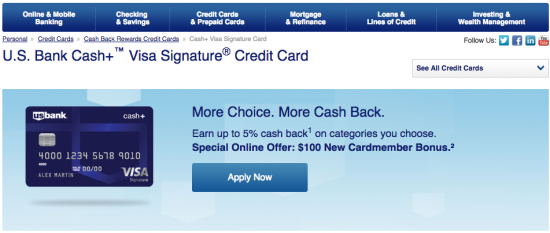 Step 2 – This pop-up window will appear. If you already have an online banking account with U.S. Bank, click Log In. Otherwise, click Get Started and proceed to the next step.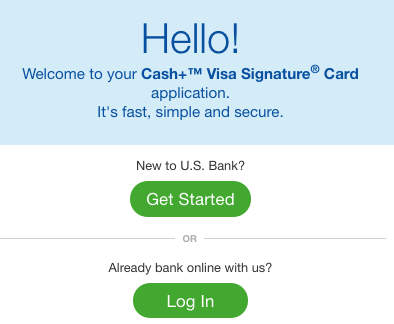 Step 3 – In this step, select whether you will be applying for an Individual or Joint account and click Next.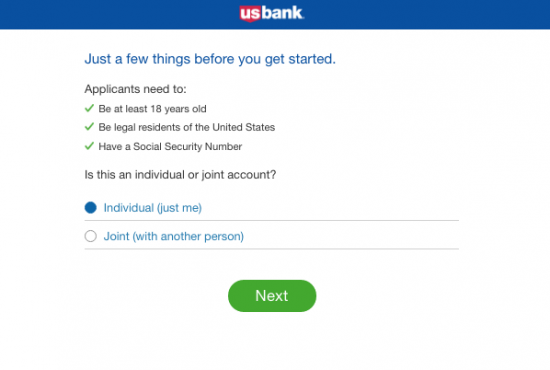 Step 4 – Now begin by entering the following information:
Step 5 – Next, you will need to supply the details of your address that are listed below.
Street address
Apartment number
City
State
ZIP code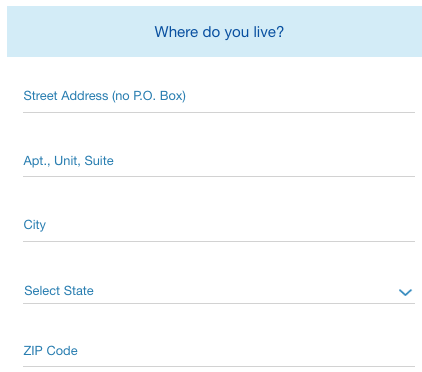 Step 6 – Here, you will need to select Yes or No to indicate if the United States is your country of permanent residence. Enter how long you have lived at your current address in Years and Months, select your Housing Status and enter your Monthly Housing Payment before continuing to the next window.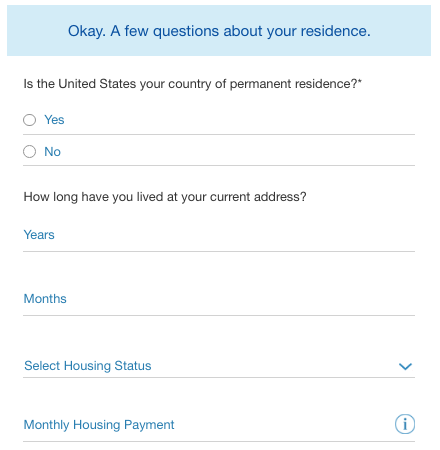 Step 6 – At this juncture, you must enter your Birth Date and Social Security Number where indicated and select Yes or No as to whether you are a United States citizen.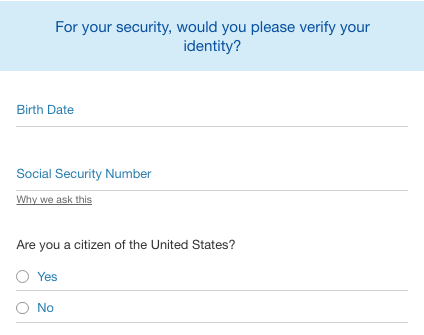 Step 7 – In the section pictured below you must provide the following employment and financial information:
Employment status
Employer
Occupation
Amount of time at current job
Annual income
Any other income (if applicable)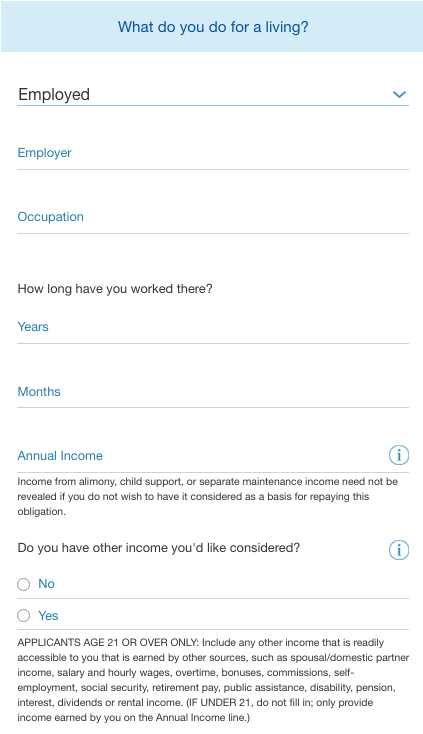 Step 8 – Finally, if you would like to perform any balance transfers, you may do so here. When you are ready, read the terms and conditions for this credit card and click Submit.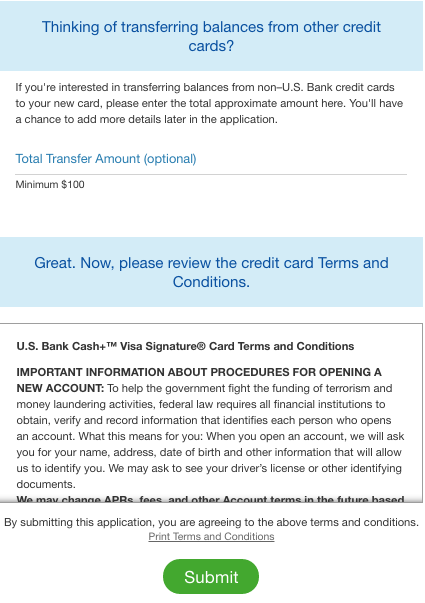 This is the end of our guide! If you made it this far, your application has been successfully completed. Thank you for visiting Card Reviews and we hope that you will be accepted to receive a U.S. Bank Cash+ Visa Signature Card.