The American Medical Student Association (AMSA) BankAmericard Cash Rewards Visa Signature Credit Card is a great credit option with an excellent cash back rewards program. This card benefits AMSA with every purchase. For every $1 charged to their card, cardholders will earn the following cash back rewards: 3% cash back on gas, 2% cash back at eligible grocery stores, and 1% cash back on all other net purchases. Note that the 3% and 2% rewards are only applied to the first $2,500 in combined qualifying purchases, each quarter. The cash back rewards that users earn are automatically redeemed either through a statement credit or a direct deposit into a Bank of America banking account when enough points have been accumulated. The APR is reasonable at a rate assigned between 13.24% to 23.24% depending on your creditworthiness (APR is subject to change). With no annual fee, this credit option saves the responsible cardholder money every time that they use their credit card. Some extra features include a 0% APR for the first 12 billing periods and $100 cash rewards bonus if you spend at least $500 within the first 90 days of your account opening. To apply for this card, scroll down and follow our guide to find out how to complete the online application.
Before submitting any personal information online, we recommend that you review Bank of America's privacy policy.
Requirements
The following requirements must be met in order to be eligible for this card:
You are at least 18 years of age
You have a valid SSN
You reside in one of the approved US states or territories
How to Apply
Step 1- Access the application page for this credit card by navigating here. Once there, scroll down until you find the orange Apply Now link and click it to proceed to the application.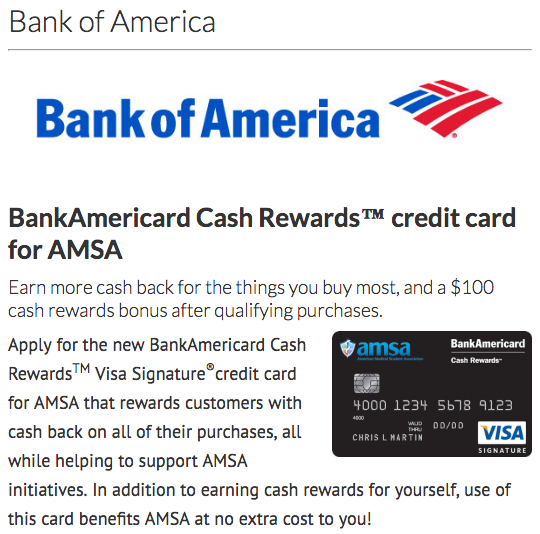 Step 2- Each field that is highlighted with an asterisk must be filled-in. Start by supplying the following information into the indicated fields:
Full name
Phone number
Complete physical address (street, city, state, ZIP code)
Country of permanent residence
Mailing address (if different from your physical address)
Housing status
Monthly housing payment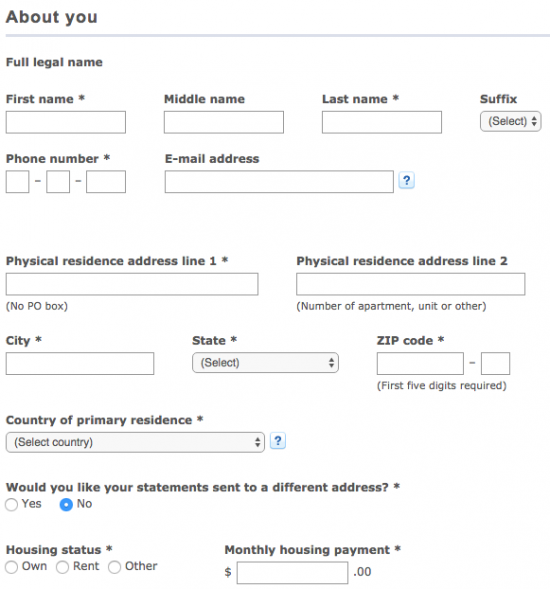 Step 3 – Next, you will be asked to enter the information listed below to ensure that you are eligible to accepted for this card.
SSN
Date of birth
Mother's maiden name
Country of citizenship
Citizenship status

Step 4 – Here you must select your Employment Status by using the drop down menu and then provide the requested information. The following information must be provided if you selected Employed:
Company name/employer
Years in occupation
Occupation
Work phone number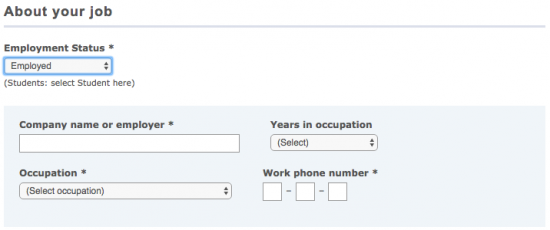 If you selected Student, you are asked to enter all of the below information into the indicated fields.
School name
Student status
Year in school
Graduation date
Major
Campus phone numer
Complete address
Company name or employer (if applicable)
Job status (if applicable)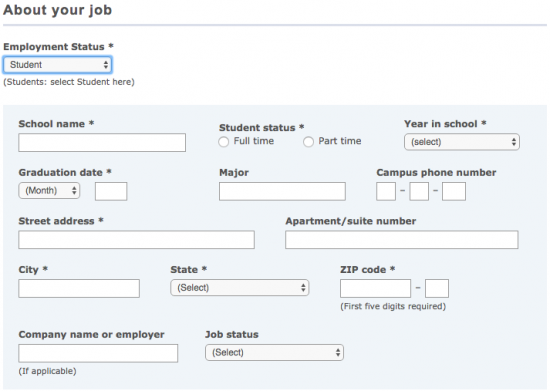 Step 5 – Next, you will be required to enter your Total annual income and select the Source of income using the drop down menu before continuing.

Step 6 – Here, if you would like to perform one to three balance transfers, you may do so by checking the Balance Transfers box and selecting how many transfers you would to perform. For each transfer you will need to select your Credit card institution from the pull-down menu, then enter your Account number and the Requested amount of the balance transfer. When you are ready, click Continue to proceed to the last step.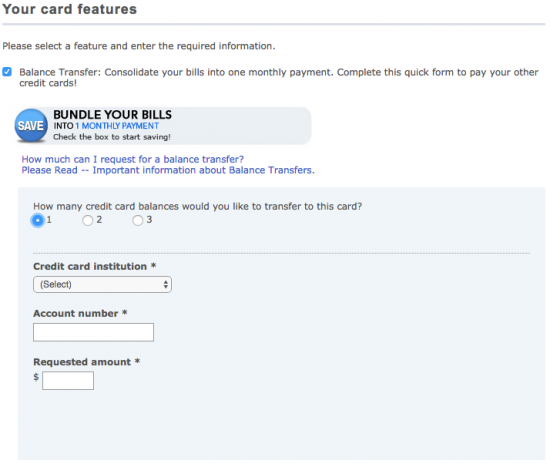 Step 7- Here you should see a brief summary of the information you've supplied up to this point. Read it over and check the data for accuracy. If necessary, click Edit to make any corrections. Next, review the terms and conditions for this card and indicate that you consent to them by checking the little box at the bottom of the page. When you are ready, click Submit Application to submit your application for review.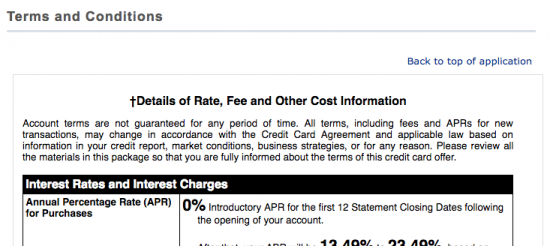 Now that your application has been submitted, you can expect a confirmation from Bank of America within a business week. We wish you the best of luck and we thank you for choosing Card Reviews as your credit card expert!