Cardholders of the U.S. Bank FlexPerks Gold American Express Card can enjoy easy online access to their credit card account by using the U.S Bank's online banking service. By enrolling in online banking, card users can manage their account with the variety of tools at their disposal such as making bill payments, viewing their purchase history, and printing statements, to name a few. If you're having difficulty logging in, if you need to enroll in online banking, and/or if you need to get a newly acquired card activated, scroll down and consult our simple guide to find the information that applies to your situation.
Before you submit your private information, we recommend that you take a look at the U.S. Bank's privacy policy.
How to Login
To log into your account, navigate to the U.S. Bank login page and enter your Personal ID. You may want to tick the Remember my ID box to spend less time accessing your account in the future. When you are ready, click Log In to continue.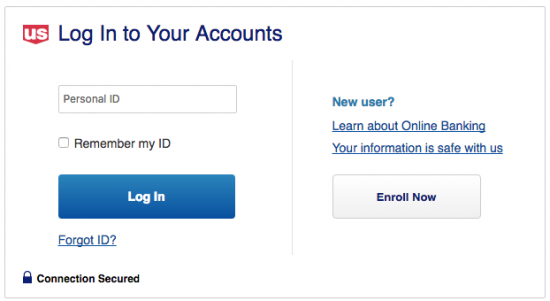 Now you will need to enter your Password and click Log In. You should then be logged into your online banking account.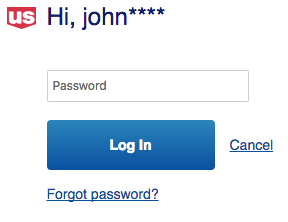 If you happen to have forgotten your personal ID, click the Forgot ID? link found in the first login window. Next, select Personal.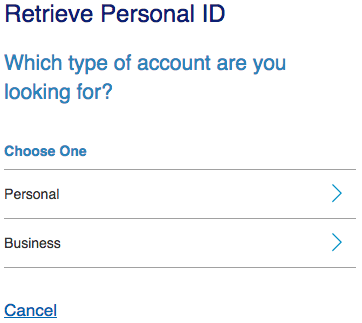 On the next page, choose your Phone Number, Email Address, or your Card or Account number as your method of identification.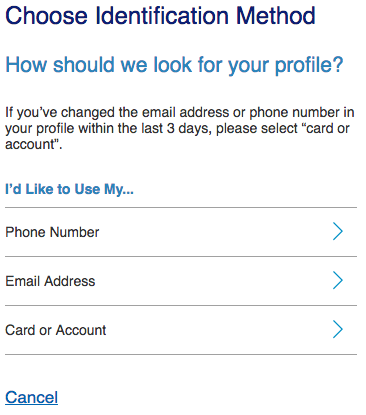 You will need to enter your chosen identification method and your Last 4 digits of SSN in the indicated fields of the next page. Click Next and in the subsequent pages you will be able to retrieve your personal ID and be granted access to your credit card account.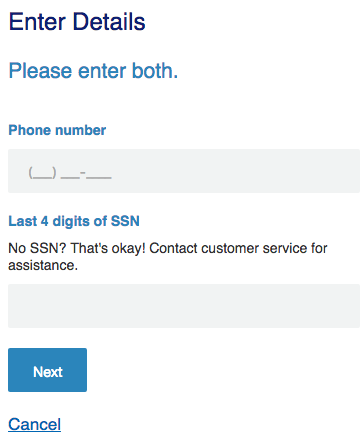 In the event that you have forgotten your password, click the Forgot Password? link found in the second login window. You will need to provide your Last 4 digits of SSN and click Next before you can complete the next steps. After you have provided all of the requisite information and re-established your password, you will be able to access your account.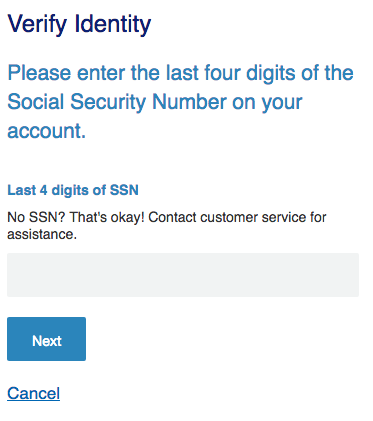 Activation/Registration
If you have recently received a U.S. Bank FlexPerks Gold American Express Card in the mail, you will need to get it activated so you can start making purchases. You can easily activate your card by calling the customer service number posted above this paragraph and completing the activation process with the assistance of a U.S. Bank representative. Once your credit card is activated, you can enroll in online banking by clicking the Secure registration link found above. On the online banking enrollment page, select Personal, No and I have a U.S. Bank Credit Card, and then enter the information listed below in the blank spaces before clicking Continue.
Credit card number
Signature panel code or PIN
Card expiration date
ZIP code
Last 4 digits of your SSN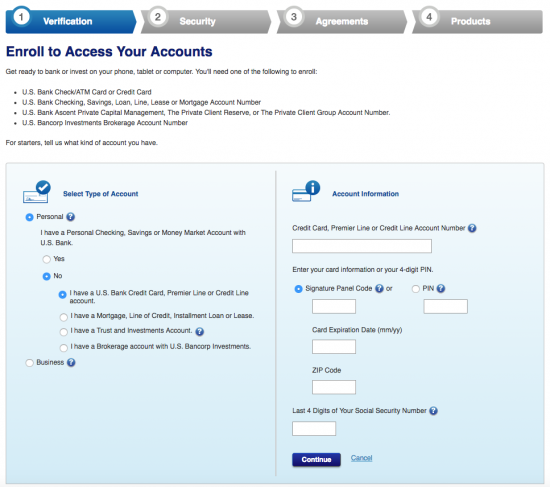 After you have set up your security info, agreed to the online banking terms, and chosen whether you would like to utilize any additional products or services with your account, the enrollment process will be complete. Now you can easily manage your account online. We hope that our guide has been helpful and thank you for visiting Card Reviews.