The U.S. Bank FlexPerks Gold American Express Card is a fairly good credit option for those looking for travel rewards. However, given the associated costs of this card, one really must capitalize on their rewards points to make acquiring this card worthwhile. Through the FlexPoints program, cardholders get three points per dollar at restaurants, two points per dollar at gas stations and on airline purchases, and one point per dollar everywhere else. These FlexPoints can be used to book flights with over 150 airlines through the U.S. Bank website. As a signup offer, card users can obtain 30,000 FlexPoints if they spend $2,000 within the first four months of their account opening. Additionally, for those who will be taking advantage of the travel-related perks of this card, it will be worth noting the monetary compensation that this card offers on both Global Entry and TSA Pre Check charges. There is also a $25 airline-fee credit that is given on award flights (flights purchased with points). As to the costs of this card, while the first year is free, after that, an $85 annual fee is applied. Also, the APR can run as high as 24.24% depending on your credit score going into the application (APR is subject to change). The interest rate could also be as low as 14.24%, so this credit card may be an extremely viable option if your credit score is excellent. If you are interested in applying for this card we have provided a tutorial on how to complete the application process below. Scroll down to get started.
Before you continue, take a look at the U.S. Bank privacy policy to fully understand how they use any information submitted on their website.
Requirements
To be eligible for this card, you will be required to meet the following criteria:
Be at least 18 years of age
Be a legal resident of the United States
Have a SSN
How to Apply
Step 1 – To begin the application process, navigate to this page and click the Apply Now link.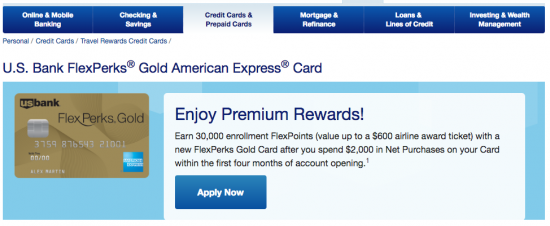 Step 2 – Next, you will need to click the Get Started link or, if you are already a customer of the US Bank, click Log In.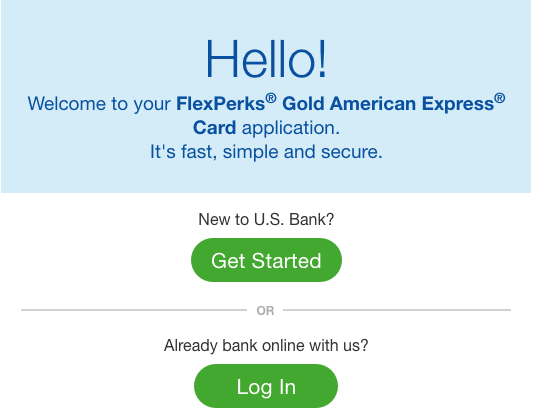 Step 3 – Now, indicate whether you will be applying in your own name only, or if you'd like to add another applicant by selecting either Individual or Joint and click Next to proceed to the next step.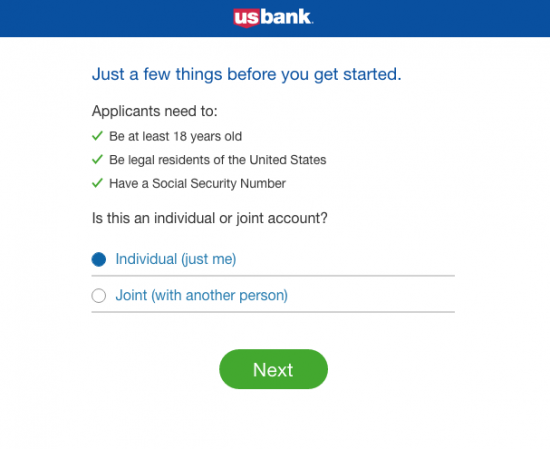 Step 4 – Provide your name and contact information by entering your First Name, Last Name, Email Address, and Primary Phone Number into the indicated fields.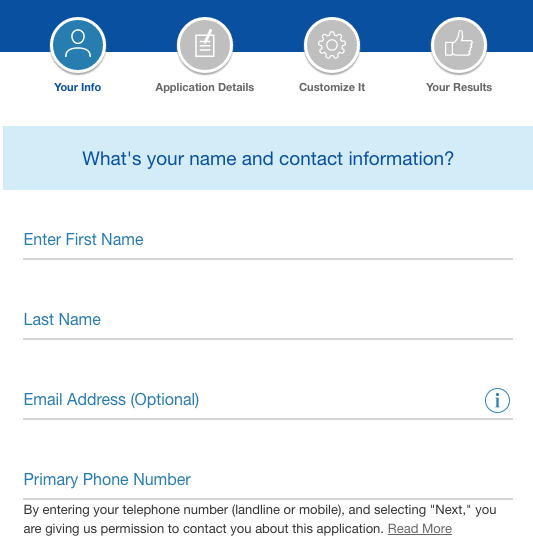 Step 5 – Continuing down the page, you must provide the following details of your address:
Street address
Apt/Unit/Suite #
City
State
ZIP code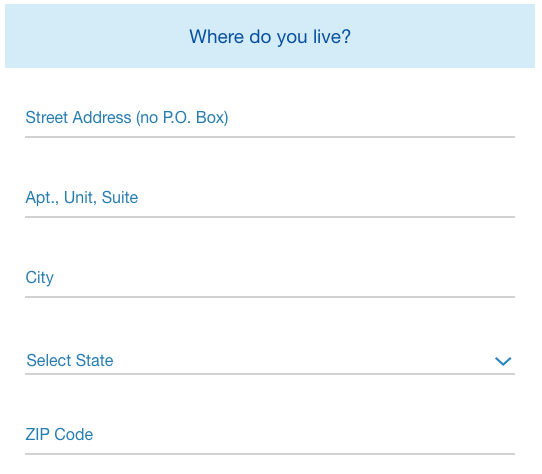 Step 6 – In this step, you must select either Yes or No to indicate whether or not your country of permanent residence is the United States. You must also enter the number of years and months that you have been at your current address, your Housing Status, and your Monthly Housing Payment in the indicated fields before continuing.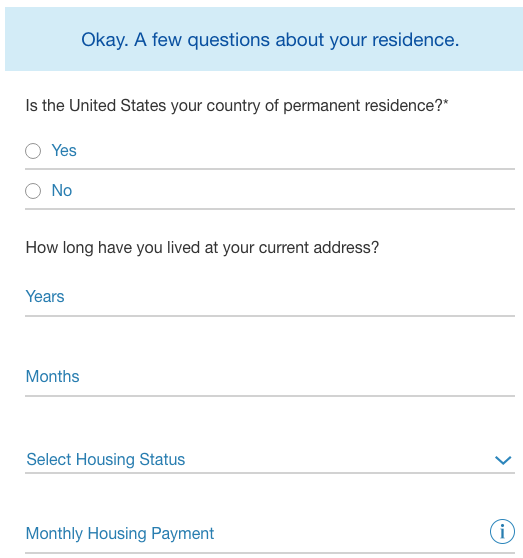 Step 7 – Now, you will need to verify your identity by entering your Birth Date, Social Security Number, and selecting either Yes or No to indicate whether or not you are a US citizen.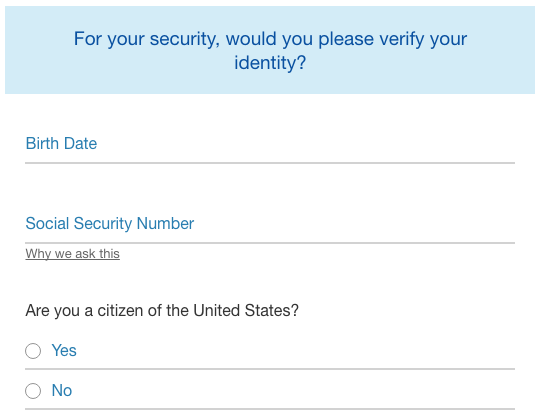 Step 8 – At this juncture, select your employment status from the drop-down menu and enter all of the employment and income information listed below.
Employer
Occupation
Number of years and months at current employer
Annual income
Other income (if applicable)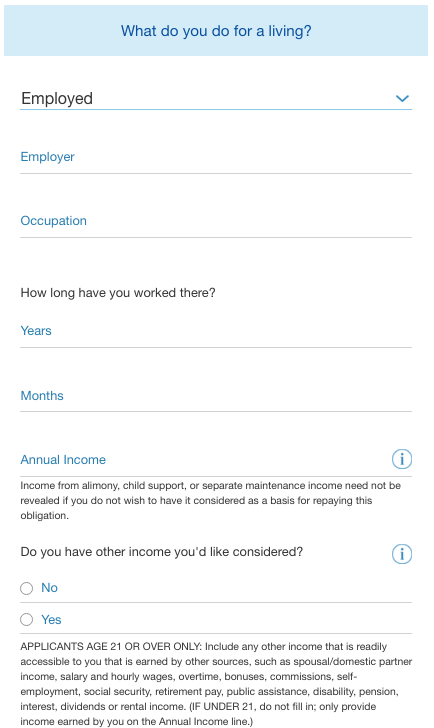 Step 9 – In this section you may elect to transfer the balances from other credit cards that you currently hold. After completing or skipping this, just below you must select No or Yes to indicate whether or not you are already a FlexPoints member.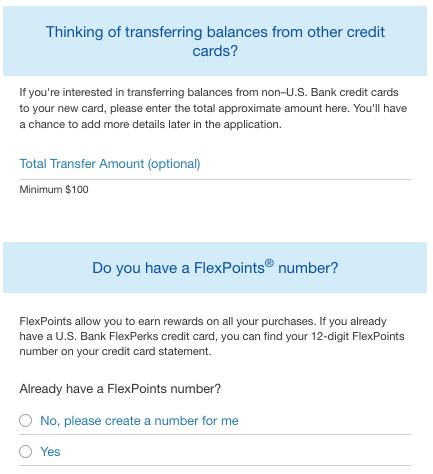 Step 10 – Review the terms and conditions for this credit card, and, having completed all of the above steps, click Submit to indicate your agreement to the terms and submit your application.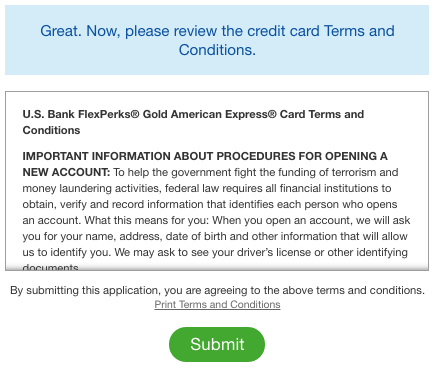 We hope that our tutorial has been helpful in guiding you through the application process and wish you good luck with your result. Have a great day and thank you for visiting Card Reviews.