If you are interested in applying for the U.S. Bank FlexPerks Travel Rewards Visa Signature Card, it will be in your best interest to consult our online application guide provided on this webpage. This card comes with a rewards program offering 3 FlexPoints per $1 spent on qualifying charitable donations, 2 FlexPoints per $1 spent on the category you spend the most on (either at gas stations, grocery stores, airlines, or at most cell phone service providers) during each billing cycle, and 1 FlexPoint per $1 spent on all other purchases. You will also receive 20,000 FlexPoints if you spend $2,000 within the first four months of your account being opened. Redemption starts at just 5,000 FlexPoints for merchandise, gift cards, statement credits, and more. The APR is assigned based on your creditworthiness and will be set at a rate of 14.24% to 24.24%. It would therefore be wise to investigate your credit score to be sure you won't be stuck paying the high rate of 24.24% before you apply for this card (APR is subject to change). Unlike many other comparable credit options, this card does have an annual fee of $49, which isn't too expensive. However, we feel inclined to mention that, regardless of the fact that your annual fee will be waived in the first year of using this card, there are other credit cards with similar rewards programs at no annual cost. If you would like to apply for the U.S. Bank FlexPerks Travel Rewards Visa Signature Card, scroll down and read through our step-by-step guide.
Before submitting your private information onto their website, review the U.S. Bank privacy policy.
Requirements
To be eligible for this card, you must meet the following criteria:
Be at least 18 years of age
Be a legal resident of the United States
Have a SSN
How to Apply
Step 1 – To start your online application for this credit card, go to this webpage (pictured below) and click the Apply Now link to continue.

Step 2 – Now, click Get Started or, if you are already a US Bank customer, click Log In.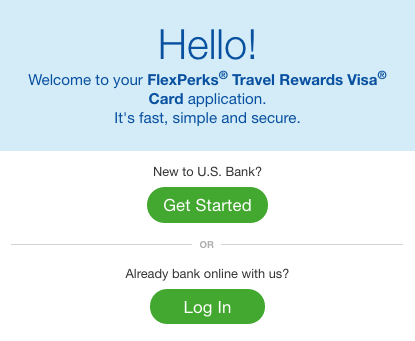 Step 3 – In the pop-up window pictured below, you will need to select either Individual or Joint to indicate whether you will be applying in your own name only, or if you'd like to add another applicant. Once you have selected the appropriate option, click Next.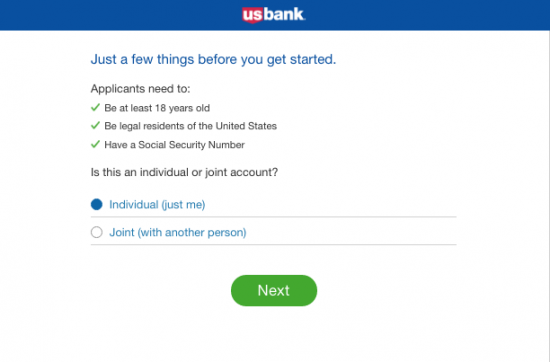 Step 4 – Begin filling out the application by typing your First Name, Last Name, Email Address, and Primary Phone Number in the indicated spaces.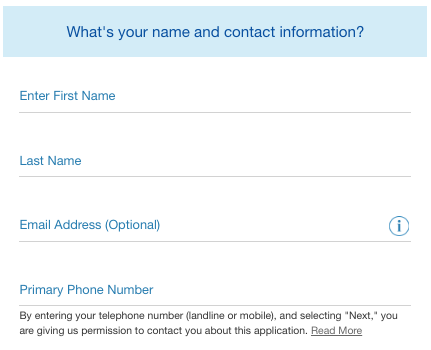 Step 5 – At this juncture, you must provide all of the mailing address information that is listed below.
Street address
Apt/Unit/Suite #
City
State
ZIP code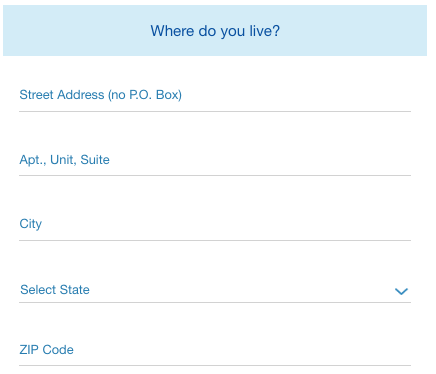 Step 6 – Select Yes or No to indicate whether or not the US is your country of permanent residence. Next, provide the number of years and months that you have been at your current address, your Housing Status, and your Monthly Housing Payment.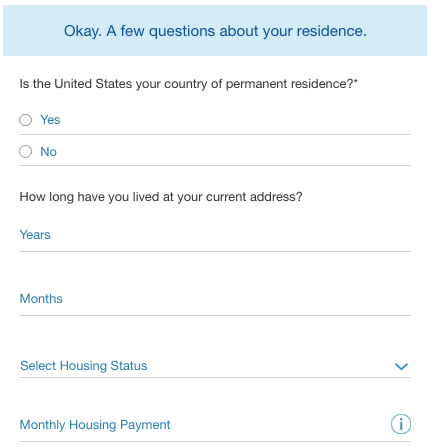 Step 7 – In the section pictured below, you must enter your Birth Date, Social Security Number, and select either Yes or No as to whether or not you are a US citizen.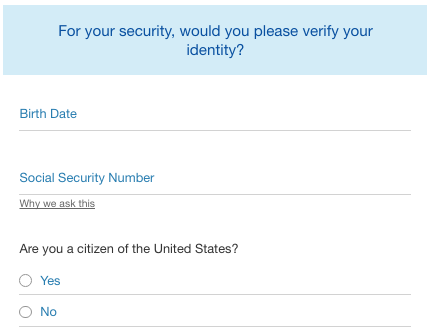 Step 8 – Now, select your employment status from the drop-down menu and enter the following information:
Employer
Occupation
Number of years and months at current employer
Annual income
Other income (if applicable)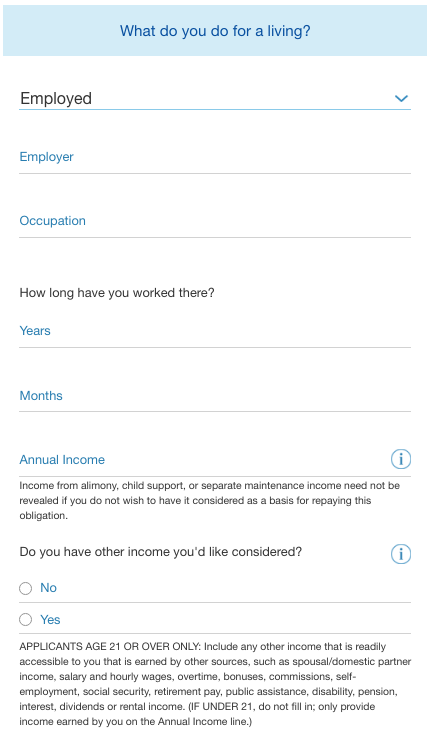 Step 9 – In this step, you can choose to transfer the balances from other credit cards that you currently hold. Regardless of whether you take advantage of this option, you will need to indicate No or Yes whether or not you are a FlexPoints member in the section below.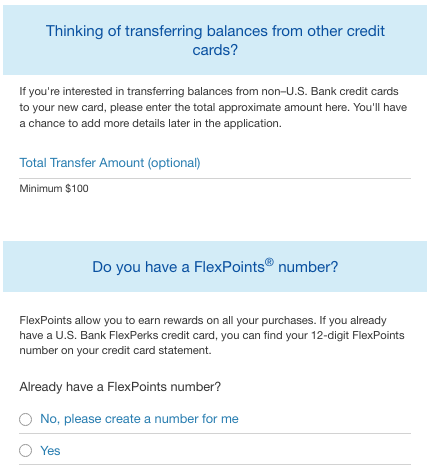 Step 10 – You've reached the final step. Here you must review the terms and conditions for this credit card and click Submit to finish your application.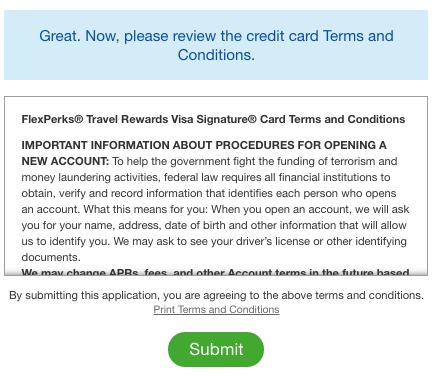 This brings us to the end of the application process. Providing that you have successfully completed all of the steps detailed above, you will have submitted your application in for review. We hope that this guide has assisted you in completing your application and wish you the best of luck with your result. Thank you for visiting Card Reviews.