The American Express Business Gold Rewards Credit Card is great credit option for businesses that need flexibility in their spending limits and want to customize how exactly they accumulate reward points. Cardholders have the option of choosing where they earn the most reward points, whether it is on gasoline, airfare, hardware, or advertisement. Points will still be awarded for purchases in other categories, however the amount earned will be reduced (3 points/$1 in select category, 2 points/$1 in remaining categories, 1 point/$1 spent on all other purchases). One thing that needs to be made crystal clear about the American Express Business Gold Rewards Credit Card is that it is a charge card, meaning that the outstanding balance needs to be paid in full every month. This will be difficult for certain business owners but less so for others, so please ensure that this card is appropriate for your business needs before applying. If you are indeed interested in acquiring this card, follow the steps listed in our tutorial below.
It is always recommended that applicants are aware of the way in which the personal information they supply online will be handled. For this reason, we recommend reviewing the American Express online privacy policy before beginning the application process.
Requirements
Potential cardholders must ensure that they meet the criteria of eligibility before beginning the application process. In order to apply, you must:
Be a resident of the United States
Be 18 years of age or older
Have a valid SSN
How to Apply
Step 1- Navigate to this webpage to begin the application procedure. Locate the Continue button and click it to access the online application form for this credit card.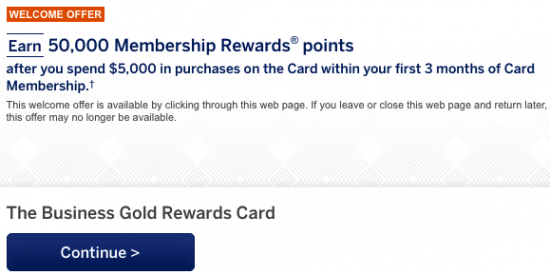 Step 2- To start, enter your Email Address followed by your Legal Business Name, the Business Name on Card, Business Address Line 1, Zip Code, and Business Phone Number.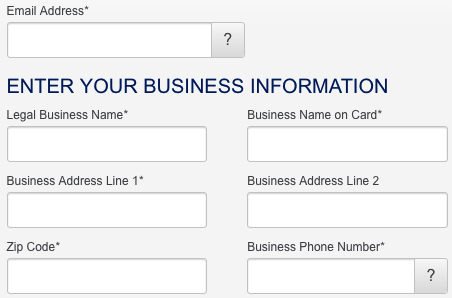 Step 3- Next, use the drop-down menus to specify the Industry Type, Company Structure and the Years in Business. You must then type in the Number of Employees, Annual Business Revenue, Estimated Monthly Spend, and Federal Tax ID.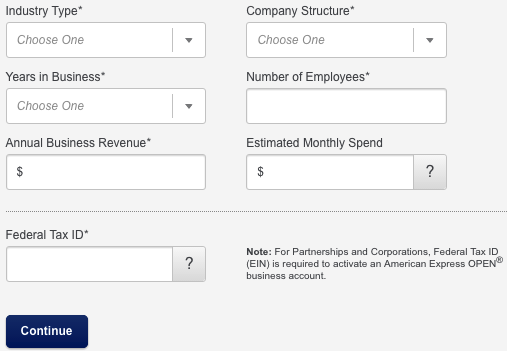 Step 4- Here is where you'll need to provide your personal information. In the empty spaces, enter your First Name, Last Name, Home Address Line 1, Zip Code, and Home Phone Number.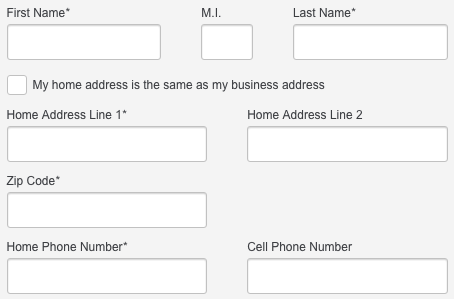 Step 5- The last bit of information that's required is your Social Security Number, Date Of Birth, Total Annual Income, and Non-taxable Annual Income (if any). To specify which address you'd like to receive your bills, select Business or Home. Click Verify Application when you're ready to proceed.
Step 6- Now that the requisite information has been supplied, take a moment to review the terms and conditions for this credit card. If you agree with the pricing information listed in the terms and conditions, click Submit Application to have your card request sent to American Express for review.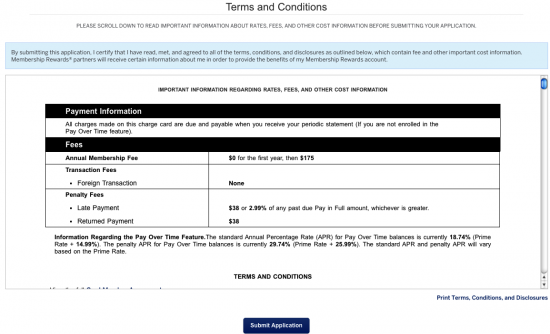 Can you believe it? You're all finished! You have now completed the application process for the American Express Business Gold Rewards Credit Card. We hope that this tutorial was helpful and we wish you the best of luck with your new card.