The American Express Business Platinum Credit Card is one of the more luxurious cards that American Express offers to business owners. The card has a monster annual fee of $450 yet has a range of amazing benefits such as a welcome bonus of a potential 100,000 reward points, a litany of elite travel benefits, and a flexible spending limit that is subject to change over time. Now, what needs to made very clear about the American Express Business Platinum Credit Card is that it is not like other credit cards in that it is a charge card. What this means is that your balance needs to paid in full every month. This will be difficult for some businesses yet will be an amazingly beneficial feature for others. Please make sure that your business is well suited to paying off your credit card's balance in full every month before completing the application process. If you are interested in applying for the American Express Business Platinum Credit Card, follow the steps listed below.
We recommend that applicants review the American Express privacy policy before proceeding to ensure that they are aware of the way in which the personal information they supply online will be used.
Requirements
In order to apply for this credit card, applicants must meet the following requirements:
Be a resident of the United States
Be 18 years of age or older
Have a valid SSN
How to Apply
Step 1- Navigate to the card homepage to begin the application process. From there, select the Apply link to be taken to the online application form.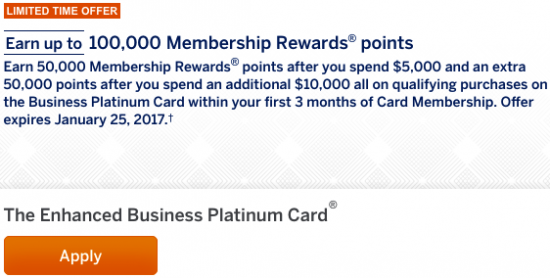 Step 2- With the application form accessed, you must now begin to fill out the requisite information. Start by supplying the following:
Email address
Legal business name
Business name on card
Business address line 1
Zip code
Business phone number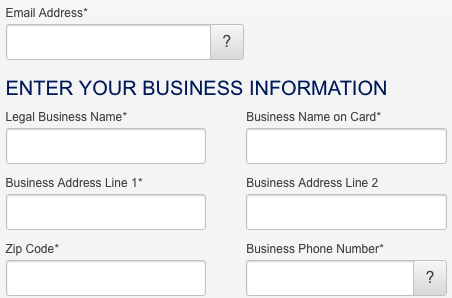 Step 3- The information required here is your business' Industry Type, Company Structure, Years in Business, Number of Employees, Annual Business Revenue, and Estimated Monthly Spend.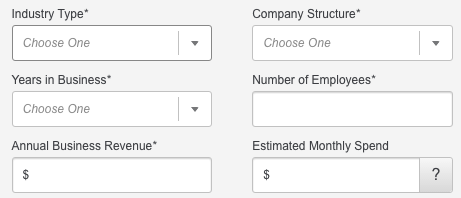 Step 4- The last thing required on the current page is your Federal Tax ID. Once entered, click Continue to proceed.

Step 5- On this page, you are asked to give your personal information. Supply in the empty spaces your First Name, Last Name, Home Address Line 1, and Zip Code.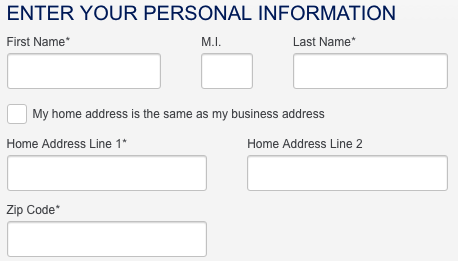 Step 6- Continue by typing in your Home Phone Number, Social Security Number, Date Of Birth, Total Annual Income, and Non-taxable Annual Income (if any).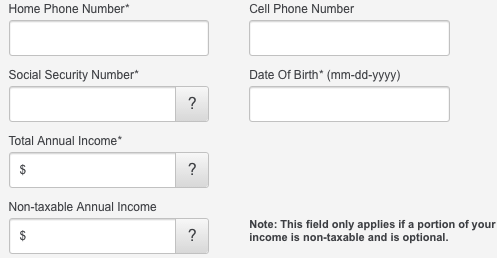 Step 7- By selecting Business or Home, you will be able to let American Express know where they should sent your bills. Make your selection and click Verify Application to proceed.

Step 8- Here you are presented with the terms and conditions for this particular credit card. Make sure you have read this document over carefully as it is extremely important to know what it is you're applying for. To finalize your application and submit your card request, click the Submit Application button. Your part in this is now finished and you need only await confirmation from American Express which should be received in as little as 60 seconds.
That's all for this tutorial. We hope that your application experience was smooth and we want to thank you for using our services today. Take care!