The American Express SimplyCash Business Credit Card is one of the better cards that American Express offers to businesses. This card has a $0 annual fee and a wide range of ways you can reinvest in your business. Cardholders benefit from an amazing 5% cash back at U.S. office supply stores and 3% cash back on purchases from a category of their choosing. The available categories are as follows: airfare, hotel rooms, car rentals, U.S. gas stations, U.S. restaurants, U.S. advertising, U.S. shipping, and U.S. computer hardware/software. On top of these features, American Express provides you with the option to maintain a balance with minimal interest charges. If you believe that the American Express SimplyCash Business Credit Card is suitable for your business, follow the steps listed below to complete the application process.
Before proceeding with your application, take a moment to read over the American Express privacy policy to ensure that you fully understand the way the personal information you supply online is going to be used and protected.
Requirements
The following criteria must be met in order to be eligible for this credit card:
Be a resident of the United States
Be 18 years of age or older
Have a valid SSN
How to Apply
Step 1- Start by heading to the homepage for this credit card where you should see a number of details pertaining to the cash back rewards program. Just below that information, select the Apply button to proceed.
Step 2- Here you are going to need to provide your business information. Start by supplying your business Email Address followed by the Legal Business Name, Business Name on Card, Business Address Line 1, Zip Code, and Business Phone Number.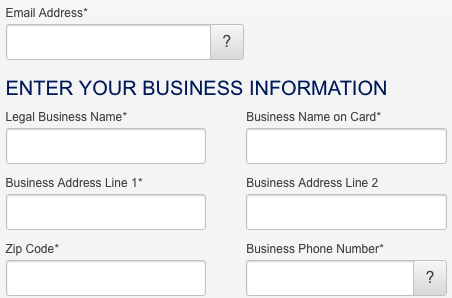 Step 3- Next, specify your company's Industry Type, Company Structure, Years in Business, Annual Business Revenue, and Estimated Monthly Spend.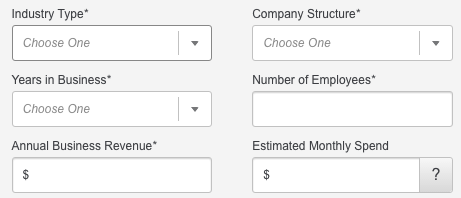 Step 4- Enter your Federal Tax ID in the last available entry field. Click Continue when you're ready to proceed and you will be taken to the subsequent page.

Step 5- This page is dedicated to the submission of your personal information. In the empty spaces, enter your First Name, Last Name, Home Address Line 1 and Zip Code.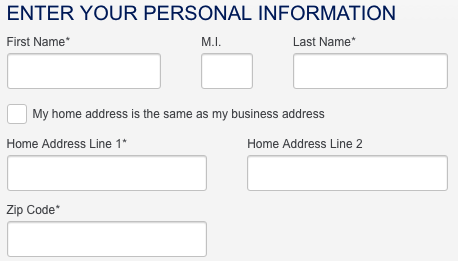 Step 6- Continue by providing your Home Phone Number, Social Security Number, Total Annual Income, and Non-taxable Income (if any).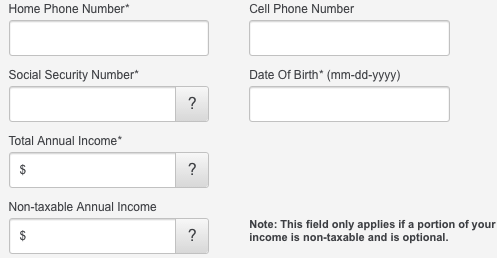 Step 7- Here you can let American Express know where to send your bills by selecting either Business or Home. Click Verify Application after making your decision.

Step 8- Scroll down to the bottom of your page and you should see the terms and conditions window. Look over this document to ensure that you agree with the interest rates, fees, and other fine print details mentioned within its contents. Last but not least, finalize your card request by clicking on Submit Application link.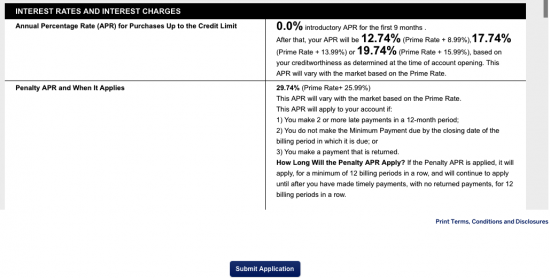 Congratulations on completing the application process for the American Express SimplyCash Business Credit Card. Wasn't that simple? You will receive approval or rejection of your application within as little as 60 seconds of submitting it. Apart from that, we want to thank you for choosing Card Reviews today and we wish you the best of luck with your new card.