American Express and Delta have come together to offer the American Express Delta Reserve for Business Credit Card which has a number of excellent benefits but also comes with a hefty price tag. If you are the manager of a small business, you might as well look elsewhere as this card is not a good option for you. The $450 annual fee is a difficult pill to swallow for any but the largest of companies and while there are a number of benefits such as priority boarding, concierge service, V.I.P. lounge access, and a welcome bonus of 10,000 reward miles, they barely outweigh the annual fee. Not only that, but one quick google search of "Delta Airlines" offers a litany of complaints and news headlines of terrible customer service and a clear picture of a company that seems to be on a downward spiral. To summarize what we think of this card: proceed with caution. If you still wish to complete the application process, follow the steps listed below.
Before submitting your application, take a look at the American Express privacy policy to see how your personal information is going to be handled.
Requirements
Potential cardholders must ensure that they have met the criteria of eligibility, which is as follows:
Be a resident of the United States
Be 18 years of age or older
Have a valid SSN
How to Apply
Step 1- Click here to access the homepage for the American Express Delta Reserve for Business Credit Card. From there, select the Apply button to be taken to the online application form.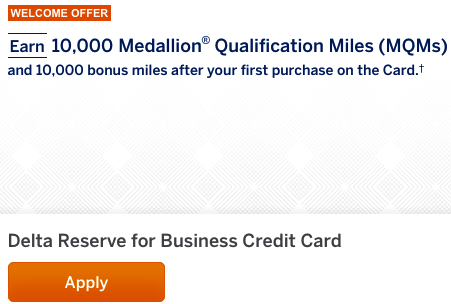 Step 2- Some basic business information is required on this page. Please enter the following:
Legal business name
Business name on card
Business address line 1
Zip code
Business phone number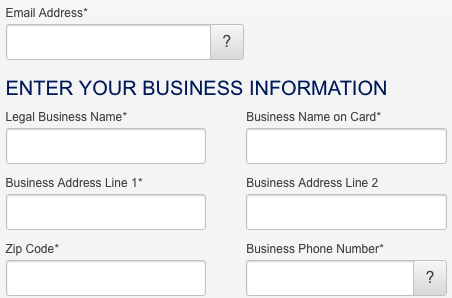 Step 3- Continue by specifying the business' Industry Type, Company Structure, Years in Business, Number of Employees, Annual Business Revenue, and Estimated Monthly Spend.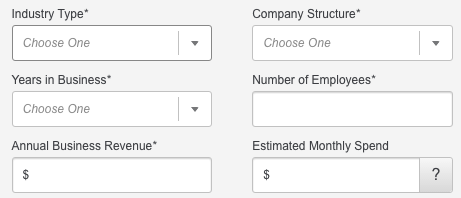 Step 4- Enter your Federal Tax ID in the last empty space and click Continue to proceed.

Step 5- Now, for your personal information, you must supply your First Name, Last Name, Home Address Line 1, and Zip Code.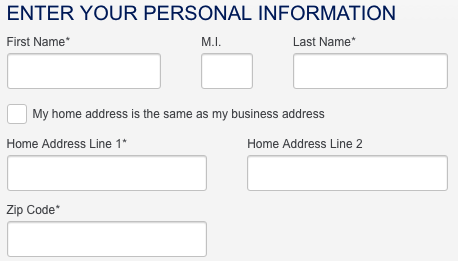 Step 6- Here you must give your Home Phone Number, Social Security Number, Date of Birth, Total Annual Income, and Delta SkyMiles Number (if any).
Step 7- Let American Express know where they should send your bills by selecting Business or Home. Click Verify Application after making your selection.

Step 8- You should see a review of the terms and conditions at the bottom of your page. Ensure that you have read this document over as it is of the utmost importance to know the billing structure and pricing information that determines how your card will operate. Lastly, click Submit Application and your card request will be sent to American Express for assessment. Confirmation should be received via email in as little as 60 seconds.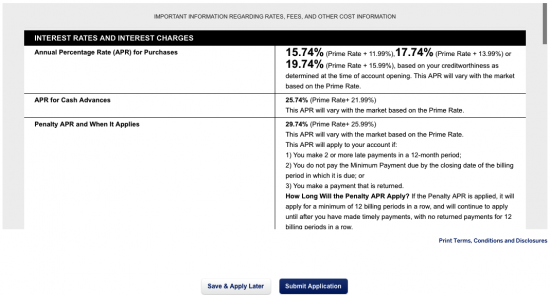 That's all for this tutorial. We hope your application went smoothly and we thank you for choosing Card Reviews as your credit card specialist.