The AKC (American Kennel Club) offers a credit card, powered by Visa and operated by Comenity, that has decent APRs and a really great rewards program, should you be someone who spends a disproportionate amount of money at pet-related businesses (3x back for all pet purchases (!), 2x back for restaurants, 1x back for everything else). If you are interested in applying for this card please read on to find our official application guide.
Before applying for this card, make sure you understand the terms of both the AKC online privacy policy and credit terms and conditions.
Requirements
Applicants must:
Be at least 18 years of age
Have a valid US SSN
Have a valid US street address
Members are up for additional savings should they make purchases directly from the AKC.
How to Apply
In order to access the secure application you must first navigate to the card summary page hosted by the AKC with the intent to sell the card. Is it working? If so, select the massive, green apply link a the bottom of the page to continue.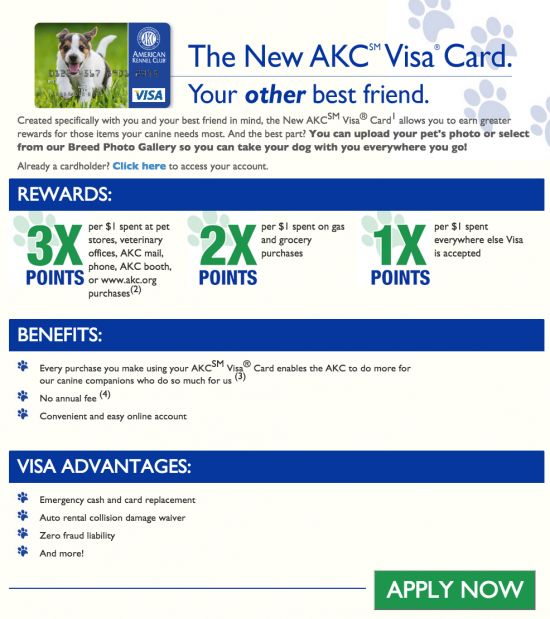 Step 1- Personal Information
Enter the following information here:
Full name
Address
Email address
Phone number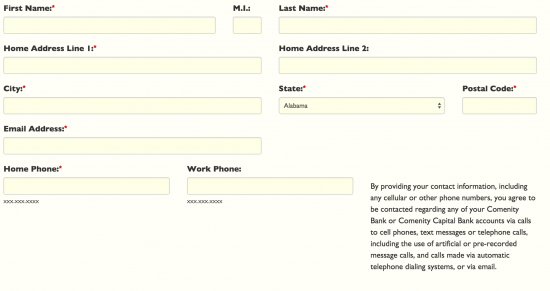 Step 2- Financial Information
Enter the following details regarding your financial circumstances here:
SSN
Annual Income
Date of birth
Step 3- Authorized Users
If you would like to add authorized users to this account you may do so at this point in the application.

Step 4- Finalization
Check the application to ensure that your information is truthful and up-to-date before selecting apply now and thus finalizing your application.