The Amex Blue Cash Preferred Credit Card is the Blue Cash Everyday card's high-powered cousin. For $75 a year you get a substantially stronger rewards package, the savings being a cash back 6%, 3% 1% split, as opposed to the 3%, 2% 1% on the everyday card. For those big spenders to whom this card calls out, read further to find our easy to follow application guide.
If you choose to apply please review the Amex Online Privacy Policy to ensure that your information is being handled and protected up to your standards.
How to Apply
Applicants will find the link to the secure application (the blue apply now link) available from the Amex card summary page (shown below). This page is intended to display in detail the rewards features of the credit card. Follow the aforementioned link in order to access the secure application.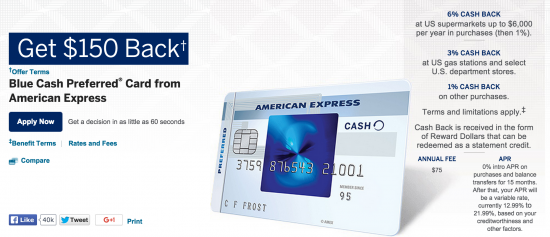 Step 1- Personal Information
Enter the following pieces of personal identification information here:
Full name
Name on card
Email address
SSN
Date of birth
Phone number
Home address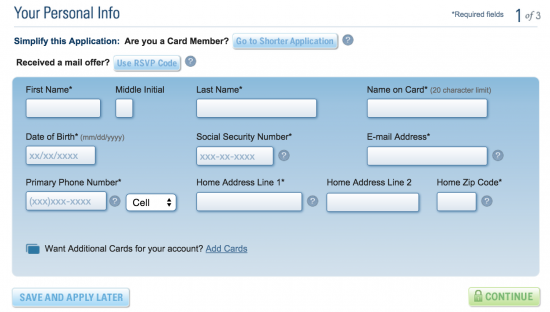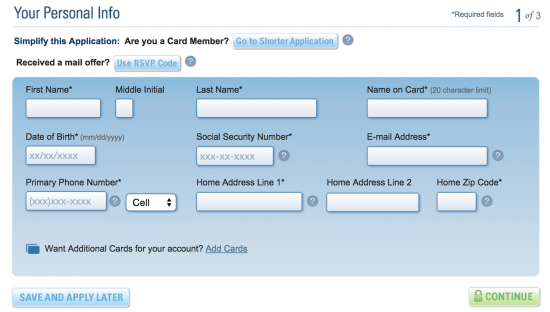 Additional cardholders may be added at this point, though it is important to be aware that the primary account holder is always ultimately responsible for all fees and bills associated with the account.
Step 2- Financial Information 
In order for Amex to asses your creditworthiness, and thus assign a suitable APR, you must submit the following financial information into the provided fields:
Employer name
Employer city/state
Employer phone number
Income source
Total annual income
Bank accounts held
Housing status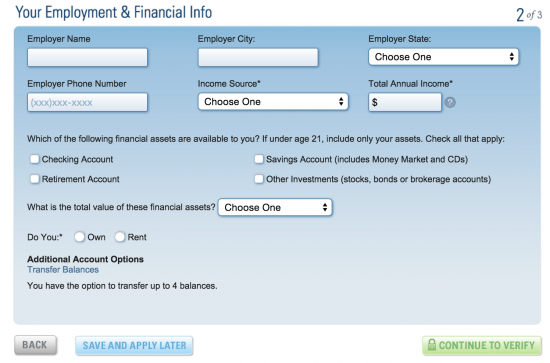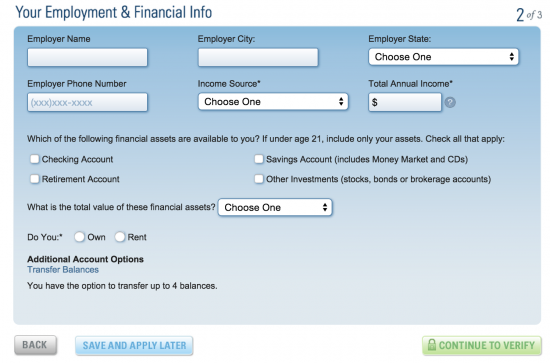 Balance transfers may be performed (up to 4) form any major credit card at this point. If you would like to perform a balance transfer simply select the corresponding link and enter some basic information regarding your older card.
Step 3- Terms and Conditions
Review the terms and conditions here. If you approve, submit the application and await your decision!