The ABC Warehouse Credit Card not only features special financing options for new furniture and electronics, but it can also be managed through a handy online banking portal that allows you to pay bills and view transactions from the comfort of your own home. This tutorial will show you how to start banking online by getting your card activated and registering you for an online account with Synchrony Bank. Once you've successfully enrolled in online banking, you can log into your account and take full advantage of the financial management tools available through Synchrony Bank's e-banking services. Scroll down to get started!
We recommend that before proceeding, you take a moment to review Synchrony Bank's privacy policy to get a better understanding of how they plan on using your personal information.
How to Login
In order to access your online banking account, you must navigate to this webpage. Click on the Your Account link located on the top right side of your screen and supply your User Name and Password in the empty fields. With your login credentials supplied, click Secure Login to access your online account.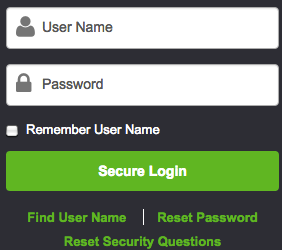 In order to retrieve a forgotten user name, click on the Find User Name link located below the login fields. On the page that follows, supply your Account Number, the Last Four (digits) of (your) SSN, and your Date of Birth. Click Continue after supplying the requisite information and complete the instructions on the following page to retrieve your user name.

If you've forgotten your password, click on the Reset Password link found within the login menu. Some personal information is required on the following page to verify your identity. Supply your User Name, the Last Four (digits) of (your) SSN, and your Date of Birth. With your personal information provided, click Continue and follow the directions on the following page to reset your password.

Activation/Registration
Before you can use your card to make purchases or enroll in online banking, you will need to have it activated. You can activate your card by calling the phone number located above this paragraph and following the instructions provided by an individual in customer service. Now that your card is ready for use, click on the Secure registration link (also located above this paragraph) to begin the enrollment process for an online banking account. Under the Identity heading on the enrollment webpage, supply your Account Number and your Social Security Number. Click Continue and navigate through the next 3 steps to set up your login credentials and your e-statement preferences, among other things.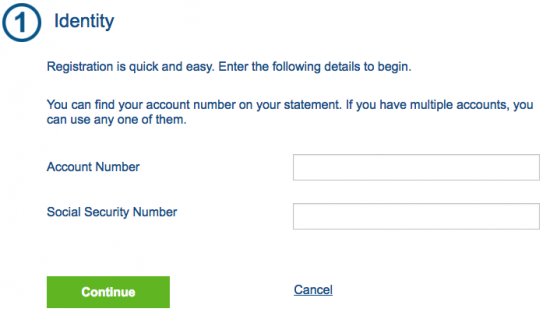 With your account created, you may log in at your own convenience to manage your credit card. We hope you found our tutorial helpful and we wish you the best of luck in all your future banking endeavours.