Cardholders of the Abercrombie and Fitch Credit Card should have no trouble signing up for, and logging into, an online account with Comenity Bank as these processes have been laid out nicely within our tutorial below. Once logged in, you will be granted full control over your account, being able to adjust or update personal information, pay bills, view previous statements and add authorized users all from the comfort of your home or office. Scroll down to find out more about the aforementioned procedures as well as the steps involved in card activation.
To get a full understanding of how your personal information will be used by Comenity Bank, read over their privacy policy.
How to Login
Navigate to this webpage to begin the process of logging into your online account. In the Sign In menu, enter your User Name and Password. If you would like to save your login credentials for future use, check the box beside Remember Me. Click Sign In when you are ready to proceed and access to your online account will be granted.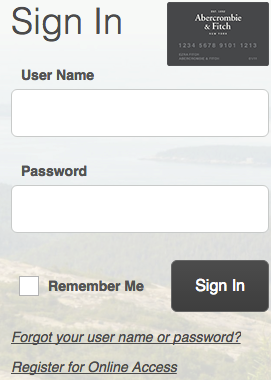 If you have lost or forgotten any of your login information, click the link below the login fields indicating as such and Comenity Bank will redirect you to a retrieval page. You are required to have the following information on hand to successfully retrieve your lost or forgotten information:
Credit card account number or user name
Zip/postal code
Last 4 digits of your SSN or SIN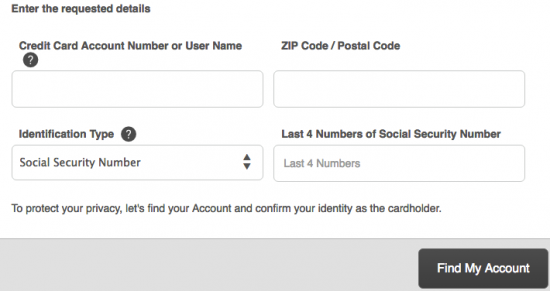 After supplying the information, click Find My Account to proceed. The following page will provide you with instructions on how you can retrieve your login credentials.
Activation/Registration
Your card can be activated either by calling the number posted above this paragraph and following the instructions provided by a customer service representative, or by clicking here to visit the online application form. If activating your card online, you are asked identify yourself by supplying your Credit Card Account Number, Expiration Date, Identification Type, Last 4 Numbers of Social Security Number or Social Insurance Number, and your Zip Code/Postal Code. Click Continue and follow the prompts to finalize the activation process.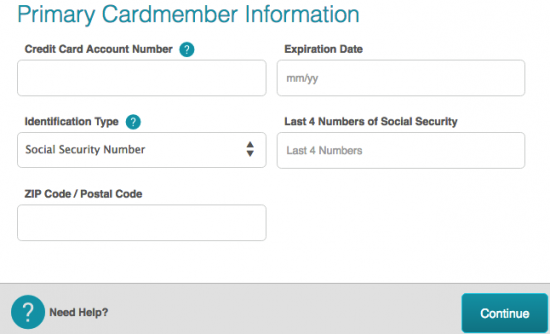 Now that your card has been activated, you can register for an online banking account by clicking on the Secure registration link located under the Activation/Registration heading above. On the enrollment webpage, you are asked to supply your Credit Card Account Number, Zip/Postal Code, Identification Type, and the Last 4 Numbers of Social Security Number or Social Insurance Number. Click Find My Account after filling in the required info.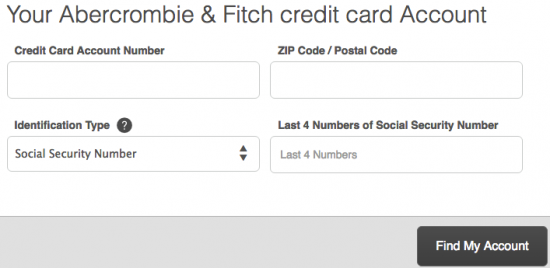 Under the Create Account heading, enter in your desired User Name and Password. Just below that, supply your Email Address and your Mobile Phone number. Lastly, click Create Account to finalize your enrollment. Your online account should now be set up and you can start banking online at your own convenience. Happy banking!