Frequent shoppers of Abercrombie and Fitch may want to consider applying for the Abercrombie and Fitch Credit Card. However, in all honesty, it lacks many of the standard benefits one would expect from a similar loyalty program at another clothing outlet. It seems the only benefits received after being approved are a 25% discount off the first purchase made with the card and some exclusive cardholder deals, though no specific deals are mentioned on the online application form apart from a "special birthday surprise". The interest rate on your net purchases will be set a 25.24%, a rate which is well above the APR found on your typical credit card (APR is subject to change). If you're unconcerned with high interest rates and you're not necessarily looking for a credit card with numerous benefits, follow the few steps below which we have laid out for you in order to complete a successful application.
Before proceeding, take a moment to review Comenity Bank's privacy policy to get a full understanding of how the personal information you supply online will be used.
Requirements
It is vital that you meet the cardholder requirements before attempting an application. They are as follows:
You are at least 18 years old
You have a valid government photo ID
You have a valid Social Security Number
You reside in the United States
How to Apply
Step 1- Start by going to this webpage to access the Abercrombie and Fitch Credit Card application form. Under the Your Personal Information heading, the following information must be supplied:
First name
Last name
SSN
Date of birth
Annual income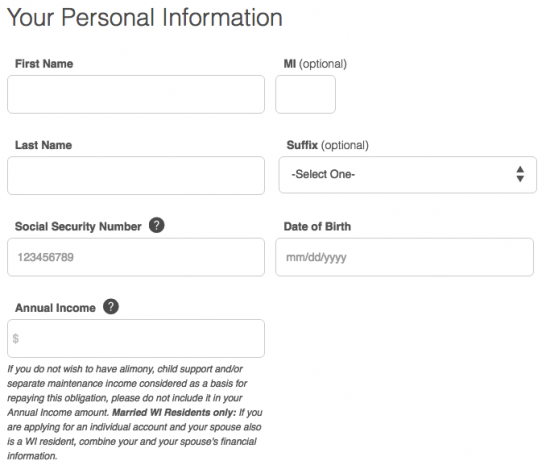 Step 2- Choose between one of the two available options found under Contact Information to specify your address type. Continue by supplying your Street Address, City, State, Zip Code, Email Address, and your Mobile Phone or Alternate Phone number.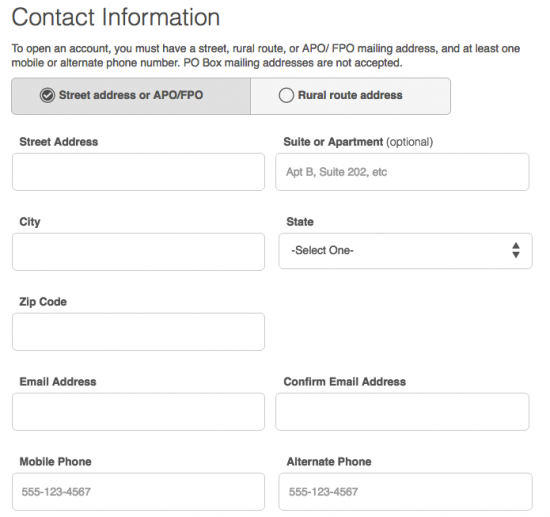 Step 3- At this point, you are able to add an authorized buyer to your account. An authorized buyer is someone who is allowed to make purchases with your credit card. When you are ready to proceed, click Continue.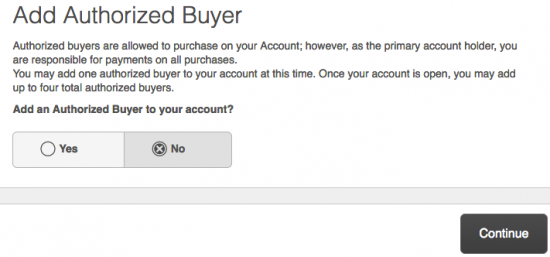 Step 4- Here you are presented with the financial and electronic communication terms and conditions associated with this credit card. Read these documents over carefully to get a better grasp of exactly what it is you are applying for. If you agree to these terms, indicate this by clicking I Consent. To finalize your application and submit your card request in for review, click Submit. That's all there is to it! You should receive correspondence shortly via email regarding the status of your application.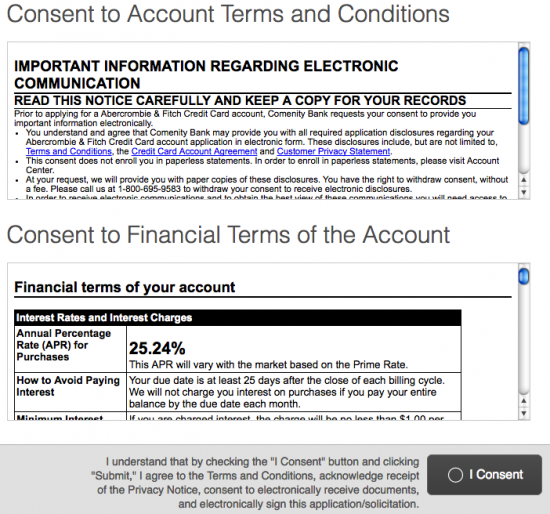 Thank you for choosing Card Reviews as your guide through the Abercrombie and Fitch Credit Card application process. We hope you found our tutorial helpful and we wish you the best of luck with your new card. Take care!