So you've just received the Affinity Credit Union Low Rate MasterCard in the mail and you need help getting it activated, or you've been using it for a while but are having difficulty registering for online banking or logging into your account with CUETS (the institution which has issued this credit card). Either way, we're here to help with our instructional guides. To access our tutorials, please scroll down. Once logged in, cardholders will be able to make payments, transfer funds, and download e-statements from their home computer or even on the go with mobile banking.
Cardholders should become familiar with the CUETS Financial privacy policy as it is important to know how the personal information they collect from you will be used.
How to Login
If you'd like to access your CUETS online account, navigate to this webpage and supply your Username in the empty field. Click Sign In after supplying your username.

Type your Password in the field found on this page and click Submit. In doing so, you will be granted access to your personalized online banking account.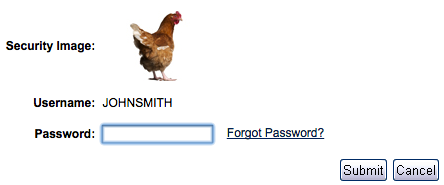 If you've forgotten your password, you can retrieve it by clicking on the Forgot Password? link located beside the password login field, which will bring you to a retrieval page. Once there, type your Mother's Maiden Name and your Date of Birth in the two spaces provided and click Submit. By following the instructions given on the following page, you will be able to retrieve your password.

Activation/Registration
If you've yet to activate your card, call the phone number located above this paragraph and follow the instructions given by a customer service representative. Now that your card is activated, you can use it to bank online through the use of an online account with CUETS. Click on the Secure registration link (also found above this paragraph) to begin the registration process for your account. In the Sign In menu, click New User/Enrol Now to navigate to the enrollment form.

A few steps must be completed in order to successfully register your account. Start by supplying your Card Number and click Submit. The following two steps will have you supplying some basic personal information as well as setting up your login credentials (username, password). Once this step is complete, your account will be registered with CUETS and you can begin to take full advantage of your Affinity Credit Union Low Rate MasterCard.

We here at Card Reviews want to thank you for choosing us as your credit card specialist. Best of luck with your new account!