Students affiliated with Affinity might be interested in the credit union's Affinity Credit Union Student MasterCard. Although Affinity does good work as a credit union, their online banking is managed by CUETS, a subsidiary of the Toronto Dominion Bank. On the CUETS banking portal, cardholders will be able to fully manage their card, from paying bills to downloading e-statements. For instructions on how to create an online account, how to log into the online portal, or how to activate your card, scroll down to our guides below.
Take a moment to review the CUETS privacy policy that explains the way in which the personal information you supply online will be used.
How to Login
By logging into your account, you can begin to take full advantage of the financial tools available on the CUETS banking portal. Click here to access the online portal in which your Username must be supplied. Once entered, click Sign In.

Supply your Password here and click Submit. If your login credentials have been provided accurately, you will be given access to your personalized CUETS online account.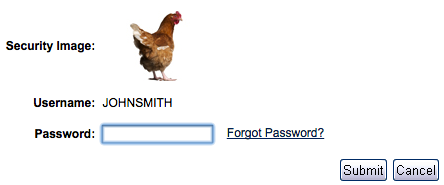 Forgotten passwords can be retrieved through the Forgot Password? link located within the password login window. On the page that is presented through this link, supply CUETS with your Mother's Maiden Name and your Date of Birth. Click Submit and you will be provided with the means to retrieve your forgotten password.

Activation/Registration
Activating your card is simple; call 1 (800) 561-7849 and get ahold of a customer service representative who will guide you through the process. After your card has been successfully activated, click on the Secure registration link located above this paragraph to get started with the registration of your online banking account. This link will take you to the CUETS banking portal where you must click the New User/Enrol Now button to access the registration web form.

Supply your Card Number here and click Submit. The next two steps will require you to provide some security information as well as choose a password and username for your account. Your online account will be ready for use after completing each step in the registration process.

That's the long and short of it. Not too bad right? We hope you found our tutorial helpful and we wish you the best of luck with your new account.