Owners of the Affinity Credit Union Student Choice Rewards MasterCard are lucky, in a sense, in that they can manage their credit card online through the CUETS banking portal. After creating an account with CUETS and logging in, cardholders will be able to view past statements, make payments, transfer funds, and virtually perform all financial transactions found when banking in person or over the phone. For more information on account registration, logging in and card activation, please read on to find our guides to these processes.
To get a full understanding of what CUETS plans on doing with the personal information they collect from you, we recommend reviewing their online privacy policy.
How to Login
In order to access your personalized CUETS banking account, navigate to this webpage. From there, supply your Username in the blank field and click Sign In.


Type your Password in the space provided and click Submit. Once this step is complete, your account will be accessible and you can begin banking online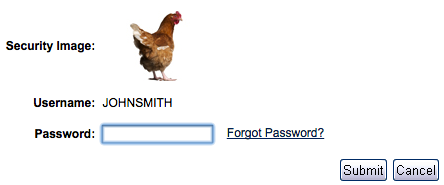 If you've been unable to log in due to a forgotten password, click on the Forgot Password? link located beside the password login field. Supply your Mother's Maiden Name and your Date of Birth in the empty spaces found on the following page. Once entered, click Submit and follow the instructions given on the subsequent page to retrieve your password.

Activation/Registration
Getting your card activated is the first step that must be taken when your card arrives in the mail. Without activating your card, you will be unable to use it for online banking or to even make purchases. To activate your card, call 1 (800) 561-7849 to speak to a customer service representative that will assist you through the process. Once activated, click on the Secure registration link found above this paragraph to begin the enrollment process for an online banking account. Select the New User/Enrol Now link found within the Sign In menu to be taken to the application web form.

Here, supply your Card Number underneath the Account Information subheading. Click Submit to proceed to the next step where you will need to provide some security information, followed by step 3 where you will create your login credentials (username, password). That's all there is to it! With the registration process complete, you can begin to take full rein over your Affinity Credit Union Student Choice Rewards MasterCard. Happy banking!