Interested in managing your Affinity Credit Union Low Fee Choice Rewards MasterCard online? Well this webpage is going to show you how! By creating an account with CUETS, the issuer of this credit card, you will have 24/7 access to a number of helpful tools that can better assist you with card management. This webpage has outlined the steps involved in registering for an account as well as the steps necessary for card activation. If you scroll down to the heading below, you will find instructions on how you can log into your newly created account so that you can manage your card in all the ways you would hope to, including paying bills, viewing past statements, and transferring funds.
It is important to know what CUETS plans on doing with the personal information they collect from you. Because of this, we recommend reviewing their privacy policy before registering for online banking.
How to Login
Individuals looking to log in will find the login page available here. In the Sign In menu, supply your Username and click Sign In to proceed.

Type your Password into the blank field found on this page (pictured below). Once entered, click the Submit link to be granted access to your personalized banking account.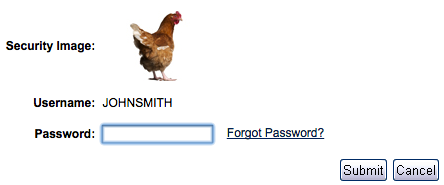 CUETS has designed a retrieval system for individuals that have forgotten their password. If you have forgotten your password and are unable to log in, click on the Forgot Password? link located beside the password login field. The next page has two blank fields in which you must enter your Mother's Maiden Name and your Date of Birth. Click Submit to proceed and you will be presented with, on the following page, the ability to retrieve your password.

Activation/Registration
Getting your card activated is simple; call 1 (800) 561-7849 and complete the basic instructions given by the automated messaging system and/or a customer service representative. After your card has been activated, click on the Secure registration link to begin the enrollment of your online banking account (link posted above). This link will take you to the CUETS web portal where you should see the Sign In menu. To proceed, click New User/Enrol Now.

There are a few steps that you must undergo before your registration is complete. Start by providing your Card Number and click Submit. The following steps require you to supply some security information as well as set up your login credentials. Once complete, your online account will be active and you can begin making payments, transferring funds, or otherwise fully managing your credit card. Happy banking!