Owners of the Affinity Credit Union Low Fee Gold Choice Rewards MasterCard looking to manage their credit card accounts more efficiently have come to the right place. With help from our tutorial, you will be able to learn how to activate your credit card, register for online banking, and log into your new online account. Once logged in, you will be able to fully manage your card from the web portal provided by CUETS, the issuer of this credit card. You will be able to pay bills, view past statements, adjust personal information, and perform nearly all financial transactions found when banking in person or over the phone.
Take a look the CUETS privacy policy to find out how the personal information you supply online will be used.
How to Login
Start by navigating to the CUETS online banking portal, linked here. Supply your Username in the blank space located within the Sign In menu. Once entered, click Sign In to proceed.

On this next page, provide your Password and click Submit. You should now have access to your online banking account and you can begin to take full advantage of your credit card.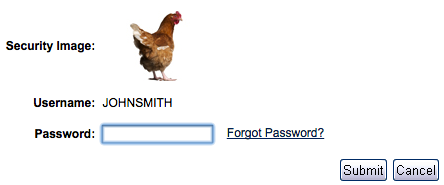 If you've forgotten your password and are unable to log into your account, click on the Forgot Password? link that you can find beside the password entry field. On the following page, supply your Mother's Maiden Name and your Date of Birth. Click Submit after supplying the requisite info and you will be presented with the means to retrieve your forgotten password.

Activation/Registration
In order to activate your credit card, call the number posted above this paragraph to speak to a customer service agent that will assist you through this process. After activating your card, you can register for an online banking account with CUETS by clicking on the Secure registration link (also posted above). In the Sign In window, click New User/Enrol Now to proceed.

As a new user, you are required to provide some personal information as well as set up your account by creating your login credentials. Firstly, type your Card Number in the field found under the Account Information subheading and click Submit. Step 2 will require you to supply your security information while step 3 will ask you to choose a username and password. After completing each of these steps, your online account will be ready for use and you can begin banking online at your own convenience. Best of luck!