The Alliant Visa Platinum Rewards Credit Card is an excellent card that has amazing features outside of its interest rate, annual fee, and reward points earning ability. This card comes with an amazing online portal that allows cardholders to make immediate payments on outstanding balances, review previous monthly statements, update contact information and request additional cards. If you or someone you know is having difficulty with the account registration, login or card activation processes, simply scroll down and you will find a guide that details everything you need to know.
Before continuing, we recommend that all of our readers review the online privacy policy so that they are fully aware of how their valuable personal information is going to be handled.
How to Login
Start by going to the Alliant online banking portal. In the login menu, supply your Username and Password. Click Secure Login and access to your personalized banking account will be granted.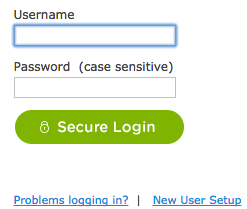 If you are experiencing difficulty logging in due to a forgotten password or username, click on the Problems logging in? link located below the login fields. The page that follows contains two options that can assist you through this process. Select Recover Username if you've forgotten your username, or select Reset Access if you've forgotten your password.

To recover your username, supply your Member Account Number in the empty space and give your Date of Birth. Click Continue to proceed and follow the prompts found on the subsequent page to recover your username.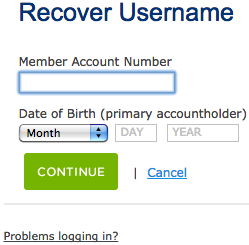 You can reset your password by supplying your Username/Member Account number, your Date of Birth, and by clicking Continue. The next page will provide you with the means to reset your password.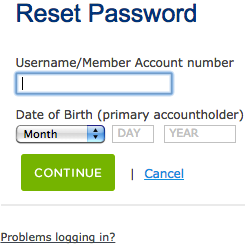 Activation/Registration
Activating your credit card can be accomplished through the use of an online banking account with Alliant, or by calling 1 (800) 328-1935 and following the instructions given over the phone. After activating your card, select the Secure registration link (posted above) to begin the enrollment process for an online banking account. In the New User Setup window (pictured below), supply your Member Account Number and your Date of Birth. Click Continue once you've supplied the necessary information and you will be taken to the next step in the registration process. The next step provides you with the agreement policy for Alliant's online banking. Lastly, you will need to set up your login credentials by choosing a username and password.

With the above steps completed, your online account with Alliant should be registered and you may begin to take advantage of the financial management tools available on their website. Happy banking!