Die-hard football fans are always looking for different ways to enhance the fan experience. Whether its going to the big game or buying that new special edition jersey, every fan has their own way to show their pride for their team. The NFL Extra Points Rewards Card offers for every purchase made on NFL related products, including game tickets. Redeeming your points is easy and can earn you cash-back or deals on future purchases.
Luckily applying is simple and after reading the instructions on this page, you'll find it even easier.
If you have any issues applying or you would like to speak to a customer service representative to clarify anything, call 1-866-421-8004.
Before continuing, remember to have a look at the Barclaycard Privacy Policy. Plenty of valuable information is there for you to take in about information collection and what it is used for.
Requirements
Like all credit cards, the Arizona Cardinals Extra Points Rewards Credit Card has some requirements that you must fulfill in order to be deemed eligible. Barclaycard stipulates that you must be:
At least 18 years of age
A holder of a state-issued ID
Resides in the United States
How to Apply
As mentioned, applying for the Arizona Cardinals Extra Points Card is simple. Follow these steps and you'll be receiving your decision in no time.
Step 1: Go to This Webpage.
Step 2: Click the red APPLY NOW button underneath the images of all of the cards.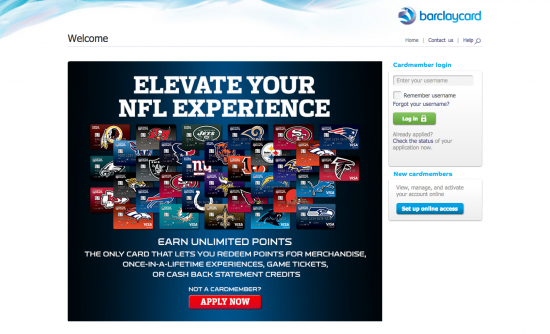 Step 3: Now you get to choose your card! Pick the Cardinals, or another team, by clicking on the image of their logo.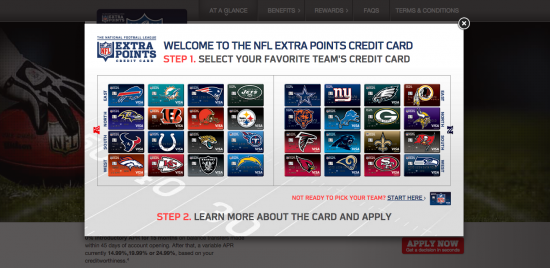 Step 4: On this page you can review the terms and benefits of the card. Click APPLY NOW on the bottom right corner.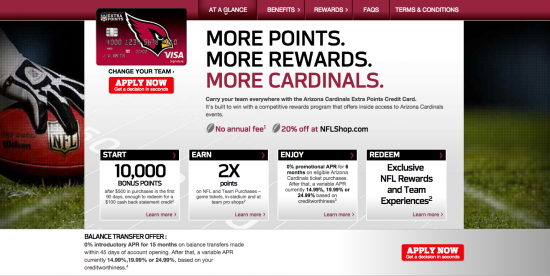 Step 5: The next step requires you to enter some personal and financial information. Beginning under "General Information", enter your:
First and last name
Permanent address
City, state and ZIP code
Time at permanent address
Whether you own, rent, or something else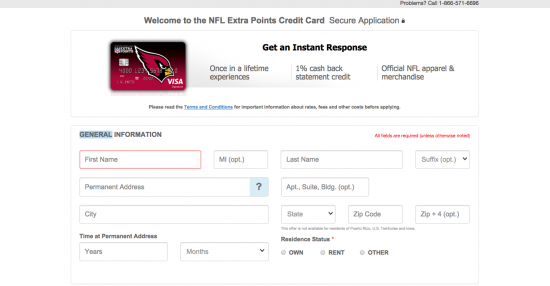 Under "Employment and Financial Information", enter your:
Occupation
Total annual income
Type of bank account
Whether or not you'd like express delivery
Primary and work phone number
Email address
Whether or not you are a U.S. citizen
Date of birth
Social security number
Mother's maiden name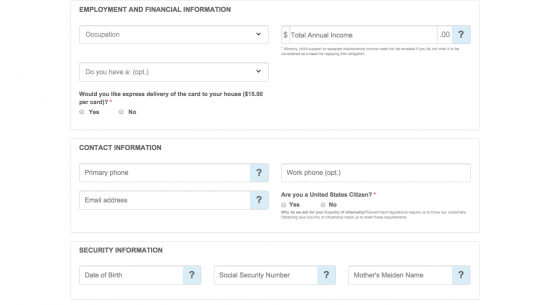 Step 6: The final portion of the application requires some decision making. You must decide whether or not you'd like paperless statements. If you opt out, you will only receive online notifications instead of mail to your home.
Finally, agree that you have read and understand the Terms and Conditions. If you'd like to print them, click "Print".
Finally, click the green "Apply" button and you're finished! Good luck receiving your decision.