There are many people who may be interested in the Associated Bank Visa Bonus Rewards Credit Card for its generous rewards program and potentially low interest rates. If you are one of these interested individuals, you will find all information necessary to apply within this webpage. If you're approved for the card, you will be able to take advantage of a rewards program that earns you 1 point for every dollar that you spend. An additional 25% point bonus will be given at the end of each billing cycle resulting in an actual 1.25 points earned for each dollar charged to the card. You may also be happy to know that you can benefit from an introductory 0% APR on your purchases for the first 6 months of card membership, after which your APR will go up to somewhere between 12.49% to 23.49%, an interest rate that is dependant on your credit score (APR is subject to change). The card is otherwise fairly standard and can be applied for online by following the instructions found below.
Applicants are encouraged to review the Elan Financial Services privacy policy since they are the financial institution which has issued this card and their privacy policy will let you know how your personal information is going to be handled.
Requirements
All applicants must meet the following requirements:
Be at least eighteen (18) years of age
Have a valid US SSN
Have a valid US street address
How to Apply
Step 1- In order to access the secure application, you must first navigate to the Associated Bank card summary page. Once there, select the Apply Now link located below the summary of the Visa Bonus Rewards card.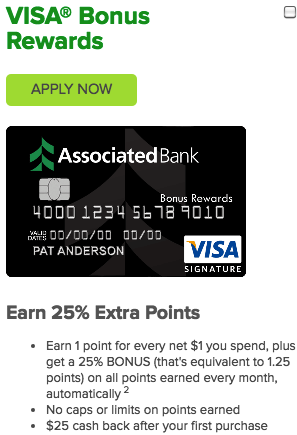 Step 2- This disclaimer states that your application will take place with Elan Financial Services, and that by clicking Proceed you will be redirected to their secure online portal.

Step 3- Now that you have accessed the online form, you can begin to supply your personal information in each of the empty spaces highlighted with an asterisk. The required data is as follows:
Full name
Date of birth
Country of citizenship
Country of permanent residence
Primary phone number
Email address (optional)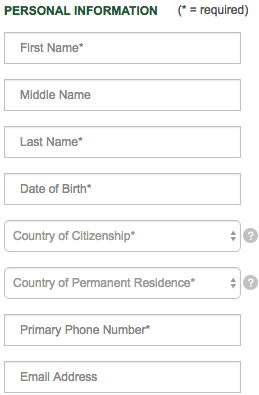 Step 4- Continue providing your personal information by giving your Social Security Number. Here, you may also indicate whether or not you are a citizen of another country.

Step 5- Next, enter into the empty spaces your Street Address, City, State, Zip Code, Time at Address, Housing Status, and your Monthly Payment. If you have an alternate mailing address, select Yes and enter those address details.

Step 6- Use the drop-down menu to indicate your Employment Status. Below that, enter the name of your Employer, Occupation, and Primary Annual Income. You may also specify your Additional Annual Income by selecting Yes and then giving that income information.

Step 7- Select Yes or No to indicate which type of accounts you currently have with Associated Bank.

Step 8- Each of the following tasks are optional and may be skipped if you so desire. You may perform a balance transfer to consolidate your previous balances into one bill, add a joint applicant/authorized user, and/or provide your ODP account number.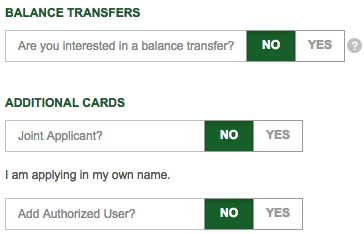 Step 9- Lastly, read over the terms and conditions for this credit card to ensure that you are comfortable with the rates and fees. If the terms are to your liking, click I accept the Terms and Conditions. Your application is now complete! All that's left for you to do is click the Submit button to have your card request sent in to Elan Financial Services for assessment.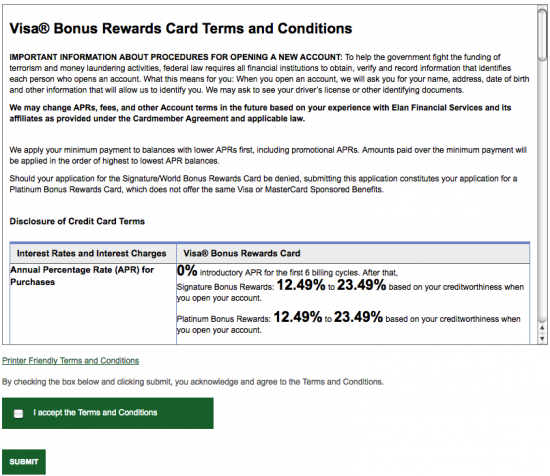 We hope that this tutorial was helpful to you in your attempt to apply for the Associated Bank Visa Bonus Rewards Credit Card. We wish you the best of luck with your new card and we would like to thank you for choosing us as your credit card specialist. Take care!