If you're a business owner and have an account with The Bank of Elk River, the Elk River Bank Visa Business Bonus/Bonus Plus Rewards Card could be a desirable choice. The regular Bonus card has no annual fee, whereas the Bonus Plus has an annual fee of $50. It may seem like paying no annual fee is the best option, but the main "bonus" of the Bonus Plus card is you will receive a 50% bonus on all the points you earn per month rather than the 25% earned if you have the regular Bonus card. That's a pretty big jump, and if you're going to be making a lot of purchases on this card it might be worth shelling out the extra $50 a year in order to gain extra points. Other than that the cards are basically identical, both benefiting from the same services such as free additional cards to employees, whose rewards points will accumulate in the favor of the business owner, as well as top of the line expense management tools. If you're confident in your business' credit score you could be seeing an APR as low as 12.24%. If one of these cards has peaked your interest we've provided step by step instruction below on how to apply for it.
We strongly suggest you read the privacy policy of Elan Financial Services (EFS). They are the creditor and issuer of the credit cards provided by The Bank of Elk River, and it's important you understand how you're financial and personal information is being used.
Requirements
The following prerequisites must be met in order to apply for this card:
Be a minimum of 18 years of age
Have a legitimate U.S. address
Have a legitimate Social Security Number
How to Apply
Step 1 – For starters you will need to get to the business credit card section of The Bank of Elk River website. From here you can scroll down to the list of credit cards and select the one you desire by clicking Learn more or apply now!.

Step 2 – Now you've been transferred to the EFS Bank of Elk River Credit Card page. You might notice a popup beforehand that states you will no longer be using The Bank of Elk River website, but rather a third party site. It is safe to click OK! Now you're shown the entire selection of credit cards, just scroll down again to the one you want and click Apply Now.

Step 3 – In this step you will need to submit information about your company such as name, address, how many years since its startup, what type of business, etc.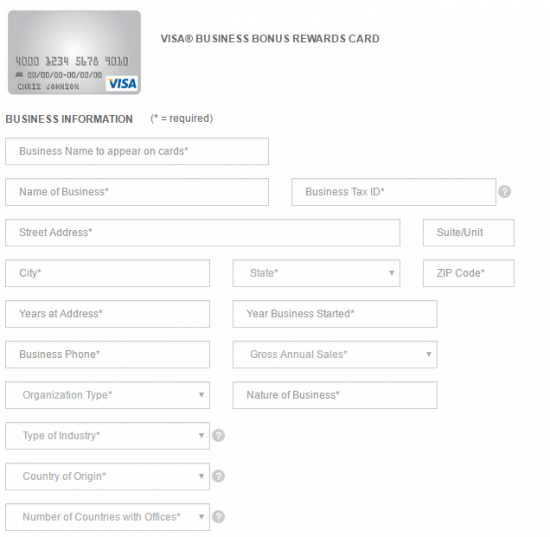 Step 4 – The next step asks whether or not you want cash access, select Yes or No from the drop-down menu.

Step 5 – You are now asked what other accounts, if any, you may have with The Bank of Elk River. Select Yes or No accordingly.

Step 6 – Now as the business owner you must enter in your own personal information which includes the following:
Your position in the company
Your full name
Social Security Number
Date of birth
Contact information
Your home address
Your annual income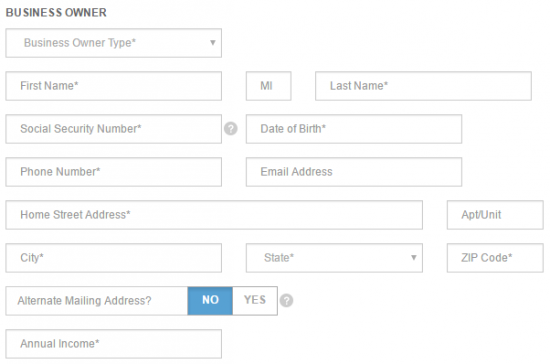 Step 7 – Select No or Yes if you are interested in a balance transfer, or if you need additional employee credit cards.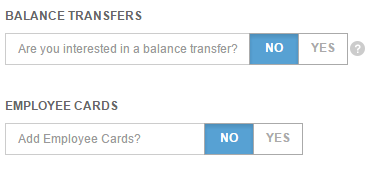 Step 8 – You'll be prompted to read and agree to the terms and conditions. Afterwards you will need to check the box marked I accept the Terms and Conditions before clicking submit.

Finally you have completed your application for the Elk River Bank Visa Business Bonus/Bonus Plus Rewards Card. Now all you have to do is wait for it to be processed and hopefully receive your new credit card shortly thereafter. Best of luck!