For those individuals who bank with the Bank of Elk River and are looking for a run of the mill credit card that boasts a reasonable rewards program and has a competitive APR (depending on credit-worthiness), the Elk River Bank Visa Signature Bonus Rewards Credit Card may be a viable option for you. On top of the 1 point/dollar spent rewards system, you will be given $25 cashback on your first purchase and enjoy the luxury of no annual fee. Beware though, if you are unsure of your credit worthiness, you may experience an Annual Percentage Rating as high as 23.24% so be sure to check your credit score before applying for this card (APR is subject to change).
Please read through the online privacy policy of Elan Financial Services (EFS), the company in charge of card handling for The Bank of Elk River, before you supply the website with any personal or financial information.
Requirements
In order to successfully apply you must:
Be at least eighteen (18) years of age
Have a valid US SSN
Have a valid US street address
How to Apply
Step 1- To begin, navigate to the credit card summary page found on the Bank of Elk River web portal. Once there, click the Click here for more information or to apply online link.

Step 2- You will be brought to the third party website of Elan Financial Services. If you encounter a warning indicating that you are navigating away from the security of the Bank of Elk River portal, it is safe to click Ok. Once you've accessed this new page, find the Visa Bonus Rewards Card and click the Apply Now link.

Step 3- The first information you will need to submit is the following:
Full name
Date of birth
SSN
Country of citizenship
Country of permanent residence
Phone number (s)
Email address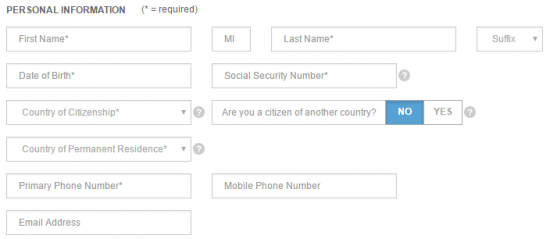 Step 4- Next, supply the housing information which will involve submitting your full address, the time spent at the address, the housing status and the monthly payments.

Step 5- Income and employment info will have you entering this data:
Employment status
Employer
Occupation
Annual income
Other income (yes/no)
Which accounts are held with The Bank of Elk River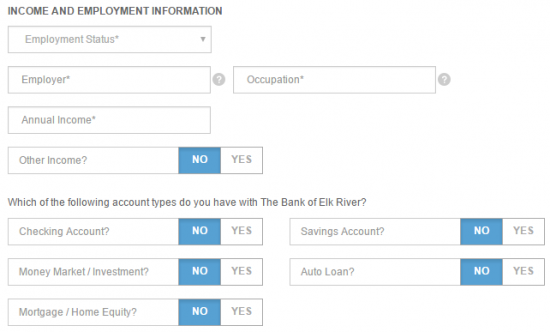 Step 6- Answer Yes or No to whether or not you are interested in a balance transfer from a pre-existing account or if you will need additional cards as this is a joint account.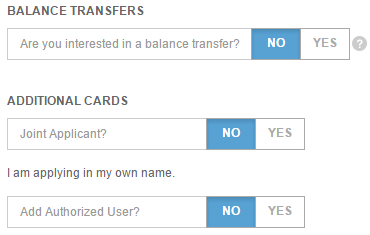 Step 7- Finally, review the Terms and Conditions once again to ensure that you are fully aware of the features of the credit card. Once you feel as though you have a full understanding, check the box indicating that you accept the listed terms and click Submit. That's all there is to it! Best of luck.