Cardholders of the Elk River Bank Visa Signature Bonus Rewards Credit Card will be able to manage their finances through the third party credit card handler, Elan Financial Services (EFS). With the ease of this online portal, you will be able to check past statements, make online payments and much more from the convenience of your home. Below we have provided an tutorial on the login procedure as well as the process of registering for an account. Scroll down to get a full understanding of how to set up your online banking.
Before we begin, take a moment to review the privacy policy for the Elan Financial Services online portal as it will be through this website that you will be submitting information some may consider sensitive.
How to Login
In order to log into your online account, you will first need to find your way to the EFS homepage linked here. There, you will be able to submit your Personal ID,  click Continue, and on the subsequent webpage supply your ID Shield Answer. If entered correctly, you should now have access to your online banking homepage.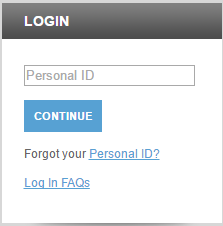 In the case that you've forgotten your login credentials, be it your Personal ID or ID Shield Answer, you will be able to retrieve this information by clicking on either the Personal ID link on the first login page or on the Answer link found on the second. To regain access to your personal ID, you will need to supply your credit card number, security code and a few other pieces of identification. Similar information will be required to retrieve your password, although you will of course need to submit your Personal ID.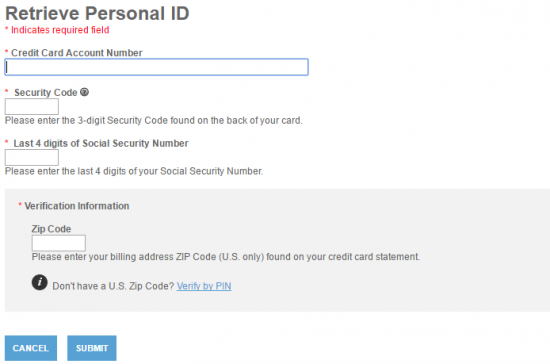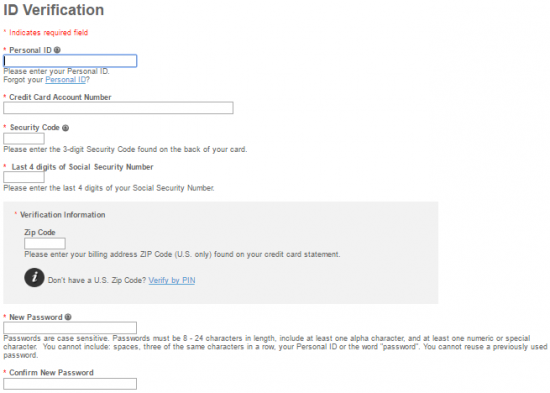 Activation/Registration
Activation #: 1 (800) 558-3424
Unfortunately, there is no online activation function available on the Elan Financial Services web portal and in order to get your credit card up and running you will be required to call the number posted above. To enroll for an online account, follow the link posted above this paragraph to be navigated to the EFS enrollment webpage. You should then see a page similar to the one shown in our example below. Provide the few pieces of information the website demands, click Submit and you will be automatically set up with your online credit card management portal. That's it, good luck!