Once you have received and activated your Elk River Bank Visa Business Bonus/Bonus Plus Rewards Card you will find it beneficial to log into your online account in order to manage your finances from your computer or mobile device. Elk River Bank uses Elan Financial Services (EFS) as the creditor and issuer of their credit cards, so if you don't already have an account you will need to create one. If you think this may be a hassle for you, have no fear, we've provided a short tutorial so you can complete these tasks with ease and proficiency.
Before doing so, please read the privacy pledge carefully to fully comprehend where and how EFS will be sharing your personal and financial information.
How to Login
In order to access your Elan Financial Services account from your web browser you'll need to navigate to their homepage found here. You'll find yourself looking at a window similar to the one below after the page is fully loaded. The next step is to enter your Personal ID and click Continue.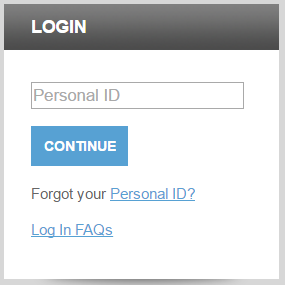 Now you will be prompted to answer your ID Shield Question, as shown in the window below. Once the answer is entered correctly you will be successfully logged into your EFS account!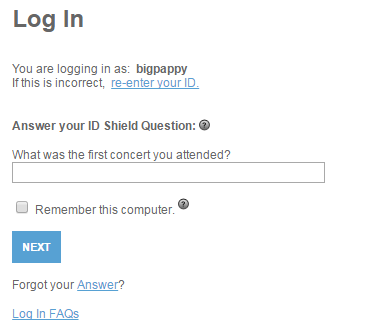 You might run into a snag, for one of two reasons. First, you may forget your Personal ID. If this is the case remain calm and click the Personal ID link below the field where you would normally enter your Personal ID. This will bring you to a webpage titled Retrieve Personal ID, where you can now enter your credit card information to recover your ID. Second, you may have forgotten the answer to your ID Shield question. In this circumstance you will need to enter the same information as in the previous case as well as your Personal ID.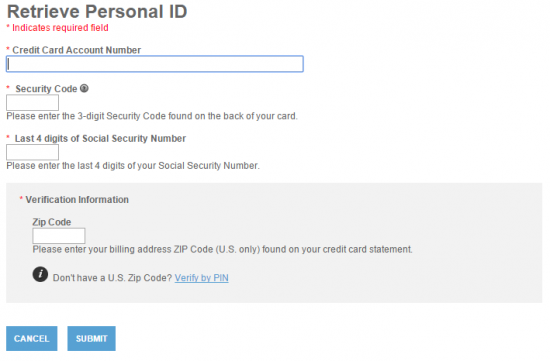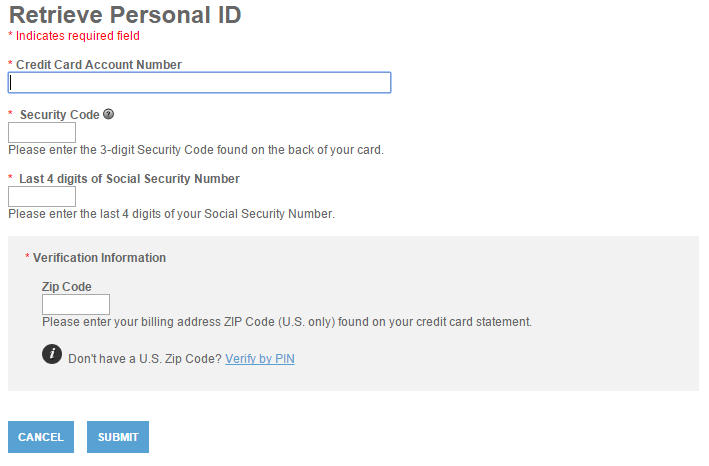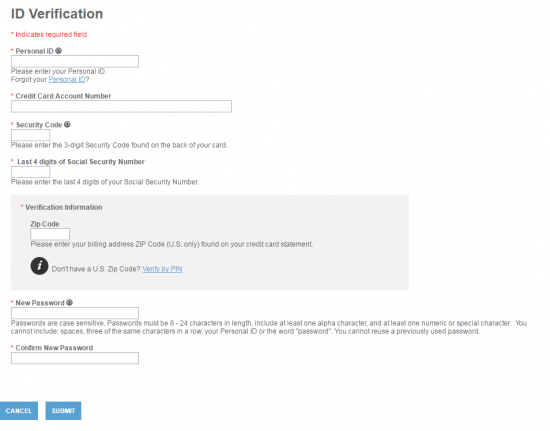 Activation/Registration
Activation #: 1 (800) 558-3424
You will need to call the number provided above in order to activate your Elk River Bank Visa Business Bonus/Bonus Plus Rewards Card since EFS does not make online activation available. However it is still advantageous to create an online account to access your statements, make payments and oversee your finances. To enroll for such an account, follow the link provided next to the activation telephone number. This link will take you to the window shown below where you will fill in the necessary fields before clicking Submit. Your account is now created and you can complete online banking tasks until your heart is content!