Small business owners who generally spend under $20,000 annually might find the Associated Bank Visa Business Bonus Rewards/Rewards PLUS Credit Card very beneficial. Both the Bonus Rewards and Rewards PLUS offer a rewards program that will earn the user 1 point for every $1 spent, with no caps or limits on the amount of points that can be earned. The difference between the regular Rewards card and the Rewards PLUS card is the bonus points that are rewarded on a monthly basis. A 25% bonus on all points earned in a month is automatically awarded with the Bonus Rewards card, and a 50% bonus is awarded to those with the Bonus Rewards PLUS card. On top of this, your first purchase earns you 2,500 points (Bonus Rewards) or 5,000 (Bonus Rewards PLUS). Keep in mind that, although there is no limit to the amount of points you can earn, you have to redeem them within 5 years. The APR for both these cards is the same, with a special 0% introductory APR offered for the first 6 billing cycles on purchases and balance transfers. The APR after the introductory period goes up to anywhere from 12.49% to 23.49% (based on your credit score, APR is subject to change). Since the Bonus Rewards PLUS card earns the user more points on a monthly basis, there is a $50 annual fee attached to the card while the Bonus Rewards card demands no annual fee. $50 a year to receive double the amount of points per month might seem like a favorable exchange. However, it may be more than you need for your particular business. If the Associated Bank Visa Business Bonus Rewards/Rewards PLUS Credit Card appeals to you, follow our tutorial below to learn how to apply for yours today.
Be aware of Elan Financial Services' (the card-issuing company) privacy policy, it will inform you of their rights to information sharing.
Requirements
To be eligible for this particular credit card you must meet the following criteria:
Applicants must be 18 years of age or older
Applicants must have a valid US address
Applicants must have a valid Social Security number
Applicants must have a valid business tax ID number
Applicants must have an annual spend limit of $20,000
How to Apply
Step 1 – To commence the application process, navigate to the Associated Bank business credit card page. From here you need to find the card you wish to apply for (either Bonus Rewards or Bonus Rewards PLUS) and click on the Apply Now button found next to that card. If you get a notice stating that you will be navigating away from Associated Bank's website, it is safe to proceed.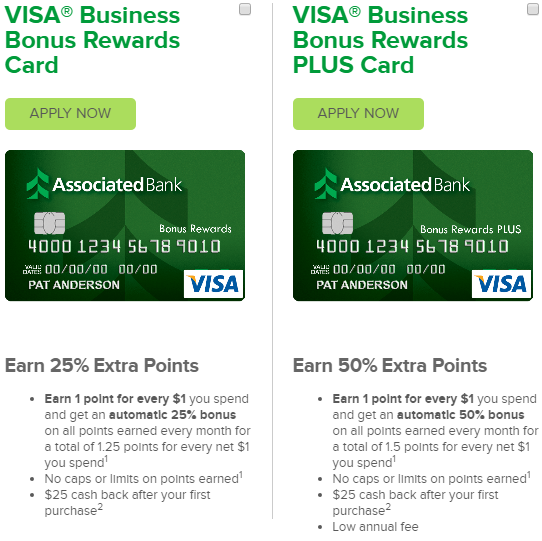 Step 2 – Now you can begin filling out the application form, starting with the following information pertaining to your business:
Business name to appear on cards
Name of business
Business tax ID
Physical address
Years at address
Years business started
Business phone
Gross annual sales
Legal structure
Nature of business
Type of industry
Country of formation
Number of countries with offices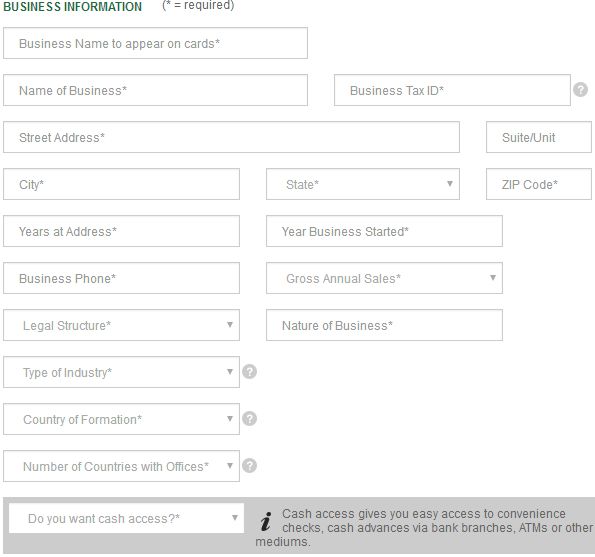 Step 3 – If you have any existing accounts with Associated Bank, click the YES button next to the type of account and enter the necessary information.

Step 4 – This step is where you provide information about you, as the business owner. Enter the following information into the appropriate fields:
Business owner type
Full name
Social Security number
Date of birth
Phone number
Email address (optional)
Physical address
Alternate mailing address (if applicable)
Annual income
Ownership percentage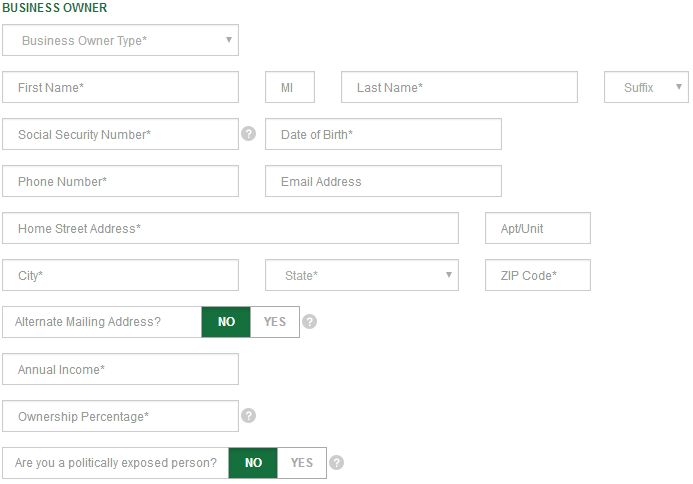 Step 5 – At this juncture, you are given the opportunity to make a balance transfer from an existing credit card to your new Associated Bank Visa Business Bonus Rewards/Rewards PLUS Credit Card. If you would like to make a balance transfer at this point in the process, click YES and enter the required information.

Step 6 – Next, you can opt for additional cards to beneficial owners and/or employees. To receive additional cards, click YES next to either Beneficial Owners or Employee Cards, and provide the necessary personal information of those associates.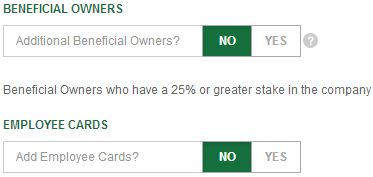 Step 7 – The last step asks that you read through the terms and conditions and accept them by ticking the box at the bottom. Click SUBMIT when you are ready to send your submission in for review.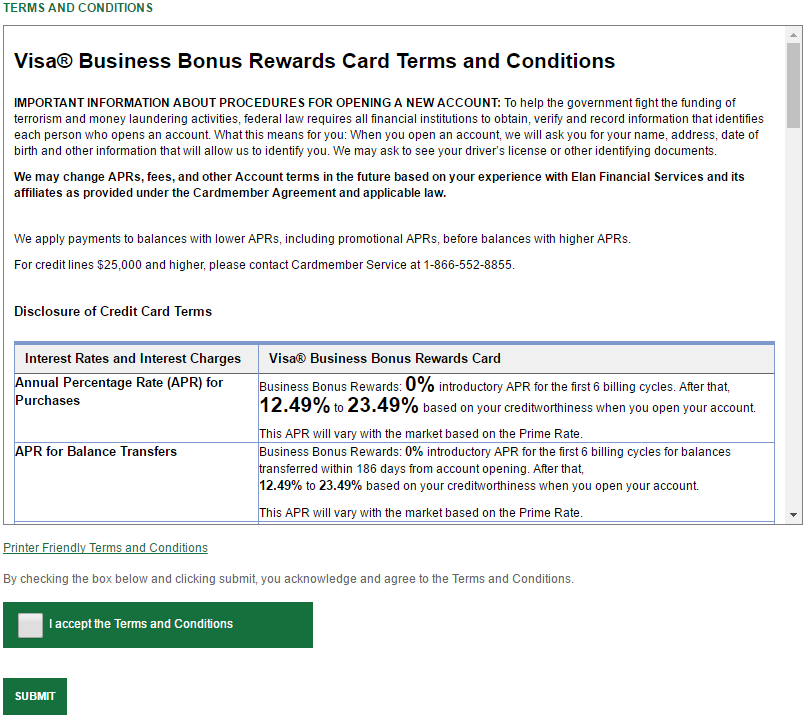 The application process is now complete. Congratulations! We hope these instructions have been helpful and hope that your submission is successful. Best of luck!