Congratulations on choosing the Baltimore Ravens Extra Points Credit Card. Barclaycard is the financial institution which has issued this credit option and it is through their secure banking portal that you will be able to manage your finances. By creating an account with Barclaycard, you will have access to the many features that they have put in place to simplify your banking experience, such as the ability to access your account 24/7 from any computer or mobile device. The tutorial found below will show you how to tap into these features by guiding you through the card activation, online account setup and login procedures. When you've gained entry to Barclaycard's banking portal, you will be able to review your purchase history, pay off your balance, update your personal information, or transfer funds. Scroll down to get started.
Be sure to read over the privacy policy to get a full understanding of how Barclaycard will be using your personal information.
How to Login
Click here to navigate to Barclaycard's online banking webpage. Enter your username and your password into the blank fields and click Log in. You should now have access to your online banking account.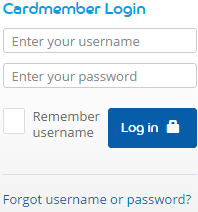 If you have forgotten the username or password to your account, select the Forgot username or password? link located at the bottom of the login menu. On the next page, enter-in the Last 4 digits of your social security number, your Date of birth, and your Account number. By clicking Continue and navigating through the next several pages, you will be able to recover your forgotten login credentials.
Activation/Registration
Your card will need to be activated before it can be put to use. To activate your card, call the number posted above this paragraph and follow the directions provided over the phone. Now that your card is ready to be used, you may begin the account registration procedure by clicking on the Secure registration link located just below the activation phone number. On Barclaycard's banking page, enter the Last 4 digits of your social security number, your Date of birth, and your Account number. Just below that, select Yes or No to specify whether or not you are a citizen of the United States. Lastly, choose a username and password for your account and click Continue.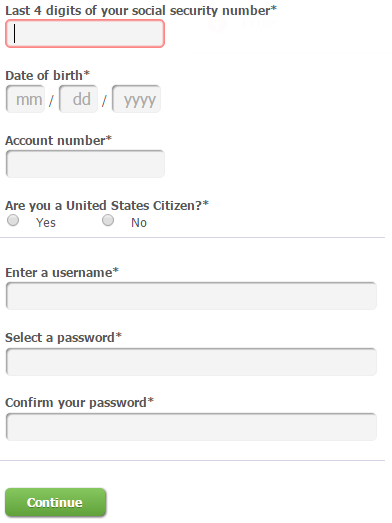 If you have successfully completed all of the above steps, your online account will be ready for use! Thank you for choosing Card Reviews as your credit card expert. Good luck and take care!