If you are looking for information on how to manage your New England Patriots Extra Points Credit Card account online, you have come to the right place! On this page, we have provided you with a tutorial to help you access your account through a secure online banking portal. We recommend registering for this e-banking service as it will allow you to perform a variety of useful card management operations at your convenience from any computing device. Through the online portal you will be able to pay bills, review statements, manage rewards, and perform balance transfers. Scroll down the page to find out how to activate your card, register for online banking and log into your newly created account.
Barclaycard is the issuer of the New England Patriots Extra Points Credit Card. Before you continue, read their privacy policy to learn about how they use your personal information.
How to Login
To login, go to the Barclaycard homepage by following this link and navigating to the Cardmember Login window. Enter your username and password in the indicated spaces and click Log in to gain access to your secure online account.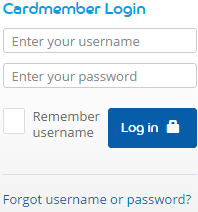 In the event that you have forgotten your login information, click the Forgot username or password? link in the login window. On the linked page, enter the Last 4 digits of your social security number, Date of birth and Account number in the blank spaces. Once this is accomplished, click Continue to proceed to the next step. In the subsequent window you will be able to retrieve your username or change your password and in turn use this information to log into your account.

Activation/Registration
You can activate a new card by calling the above phone number and speaking to a Barclaycard representative. After your card has been activated, if you'd like to get started managing your card online, click the Secure registration link found above this paragraph. You will be redirected to the registration page pictured below. Once there, enter the following information where indicated:
Last 4 digits of social security number
Date of birth
Account number
U.S. citizenship
Next, enter your desired username and password. These will be used whenever you wish to access your online credit card account. When you have finished filling the registration page, click Continue.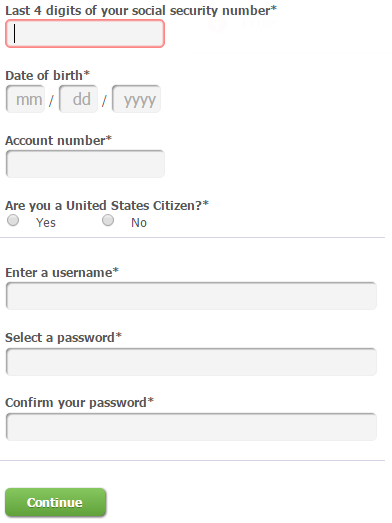 You should be able to login to your account now. Best of luck with your new account and everything else! We hope this guide has been helpful.