As a cardholder of the Miami Dolphins Extra Points Credit Card, you can easily keep track of your statements and rewards by enrolling in an online account for your credit card. The card-issuer, Barclaycard, has provided 24/7 online banking so you can manage your credit card account at your convenience. With their streamlined portal, you will be able to pay off your balance, transfer funds, redeem your rewards and otherwise stay on top of your newly acquired Visa. If you'd like to learn how to log into your secure account, activate a new card, or register for online account access, scroll down this page to consult our brief tutorial which has outlined each one of these processes.
Before you continue, check out the Barclaycard's privacy policy to see how they protect your online information.
How to Login
To log into your credit card account online, go to Barclaycard website by following this link. Once there, enter your username and password in the Cardmember Login area. Then, click the Log in link to have access to your online account.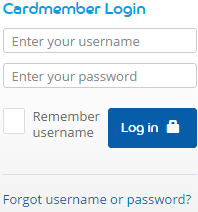 If you have forgotten either or both of your pieces of login ID, you can retrieve your username or reset your password by clicking the Forgot username or password? link found in the login window. On the next page, enter the Last 4 digits of your social security number, your Date of birth and your Account number in the appropriate spaces and click Continue. You will then be able to retrieve your username or reset your password and regain access to your online account.
Activation/Registration
Call the number found below Activation/Registration to activate a new card and start using it for purchases today. Following the activation of your card, you can choose to register for online access to your new account by first clicking the Secure registration link posted above this paragraph. You be redirected to the registration form, where you will need to enter the information detailed below.
Last 4 digits of social security number
Date of birth
Account number
U.S. citizenship
Now, create and enter your desired username and password to be used for all your future logins. When you have completed the form, click Continue to complete your registration.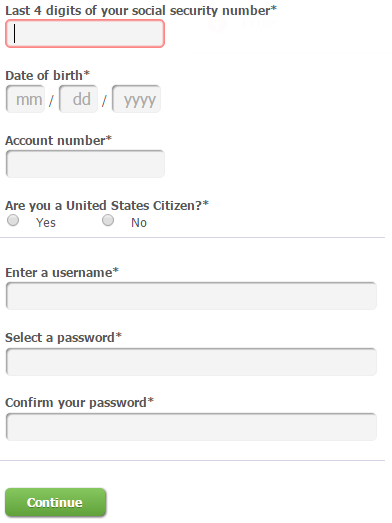 You're now ready to start taking advantage of your new rewards Visa and manage your account through Barclaycard's secure online portal. We hope this tutorial has been of some assistance to you through this process and we wish you the best of luck in your future banking endeavours.