The Chicago Bears Extra Points Credit Card has been issued by Barclaycard, a subsidiary company of Barclays Bank, and it is through their online portal that you can manage your finances. After you have activated you card, you will find it beneficial to sign up for, and log into, your own personalized online account. You can then stay up to date on your account around the clock from any computer or mobile device. In a matter of minutes you can make a payment, transfer funds, update your personal information, or make any other changes to your account. If you are unaware of how to enroll in online banking, you needn't worry, this tutorial will walk you through each step in the process. Read through the instructions below to begin managing your new credit card today.
Before submitting any sensitive information into Barclaycard's online portal, take a moment to review their privacy policy.
How to Login
Begin by navigating to Barclaycard's online banking page. In the login menu, enter your username and your password. After supplying the requisite information, click Log in to access your online banking account.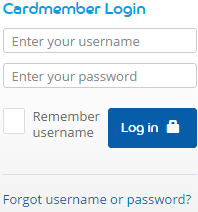 For anyone who has forgotten the username or password to their account, click on the Forgot username or password? link located below the login fields. On the subsequent page, supply the Last 4 digits of your social security number, your Date of birth and your Account number. Click Continue to proceed. Follow the prompts and directions on the next several pages to recover your forgotten login credentials.
Activation/Registration
Activating your credit card is a simple process that can be accomplished by calling the number located above this paragraph and speaking to a customer service representative. After your card has been activated, you can navigate to the online enrollment page by selecting the Secure registration link (also located above this paragraph). On the enrollment page, supply the Last 4 digits of your social security number, your Date of birth, your Account number, and select Yes or No to indicate whether or not you're a US citizen. Just below that, enter-in your desired username and password before clicking Continue.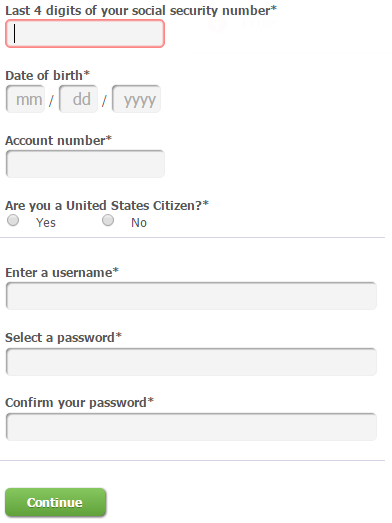 Your online banking account will be ready for use once you've successfully completed each of the above steps. We hope you found this tutorial useful and we wish you all the best. Happy banking!