The Bank of Edwardsville Travel Rewards American Express Card offers cardholders increased rewards points on travel-related purchases, making it a good option for prospective cardholders that travel often. The rewards program will net you 3 points per $1 spent on airline purchases, 2 points per $1 spent on restaurant and hotel purchases, and 1 point per $1 spent on all other purchases. To help new cardholders get off on the right foot, this credit card awards 7,500 bonus points after the first purchase has been made on a new account. As for the associated costs of this credit card, there is an annual fee of $95 and the assigned APR can be as high as 23.24%, or as low as 12.49% depending on your credit worthiness (APR is subject to change). Therefore, you must seriously consider whether your spending habits will be able to accumulate enough rewards points to offset the annual fee and interest charges. If you're interested in applying for the Bank of Edwardsville Travel Rewards American Express Card scroll down this page for instructions.
Elan Financial Services (EFS) is the card-issuer of this credit option, take a look at their privacy policy before you share any of your personal information.
Requirements
To apply you must fulfill the following requirements:
Be at least 18 years of age
Have a SSN
Have a valid US mailing address
How to Apply
Step 1 – Navigate to the Edwardsville Bank credit card page. Once you have successfully found the page, scroll down until you get to Travel Rewards American Express Card and click the Apply Now link to access the application form.

Step 2 – On the application you will need to provide all of the following Personal Information into the indicated fields:
First name
Last name
Date of birth
SSN
Country of citizenship
Country of permanent residence
Primary phone number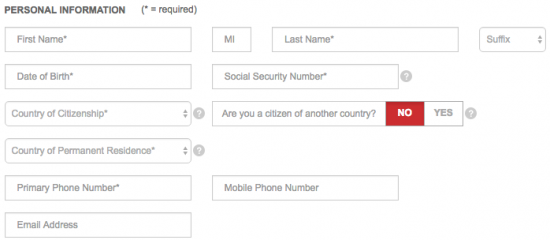 Step 3 – Next, you will be required to provide the below information regarding your current housing situation and address.
Street address
City
State
ZIP code
Time at address
Housing status
Monthly payment
Alternate mailing address (select Yes/No)

Step 4 –  To give a better picture of your financial situation, you will have to supply EFS with the following income and employment information:
Employment status
Employer
Occupation
Annual income
Other income
If you already have one or more accounts with the Bank of Edwardsville, select Yes next to each relevant account before you continue.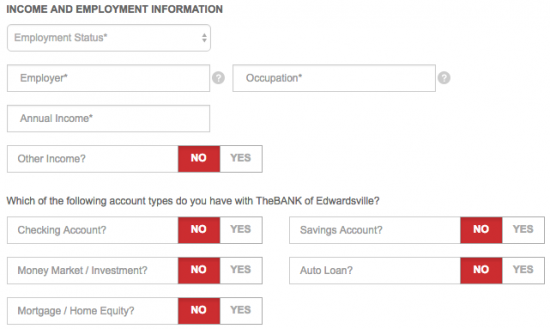 Step 5 – Select Yes or No to indicate whether or not you are interested in each of the following options and provide the required information if necessary:
Balance transfers
Joint applicant
Add additional users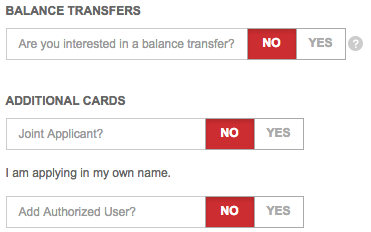 Step 6 – Before you submit your application you will need to agree to the terms and conditions by checking the little box at the bottom of the page. Once you have read and agreed to the terms, click Submit to have your completed application submitted for review.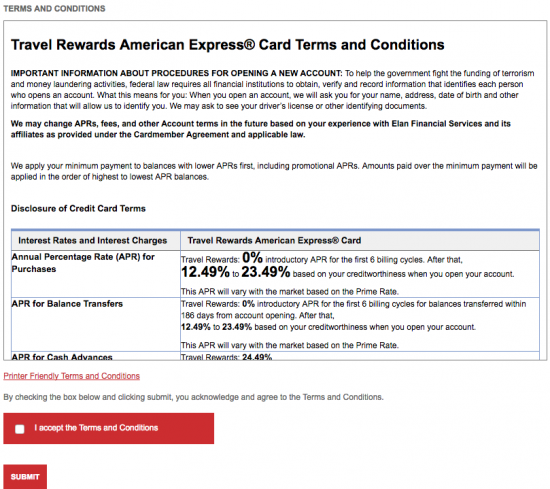 If you correctly followed all of the above steps, your application has been submitted and you will soon receive a response regarding its acceptance. We hope this guide has been helpful and we wish you good luck with your application. Thank you for choosing Card Reviews as your credit card experts.