The Carnival Cruises Credit Card by Barclay Bank is a points-based rewards card that allows users to earn points that they can redeem for rewards. If you are a consistent cruiser with Carnival and a Carnival Cruises Credit Card holder, read on for instructions on how to login in to your online account and how to securely activate your card.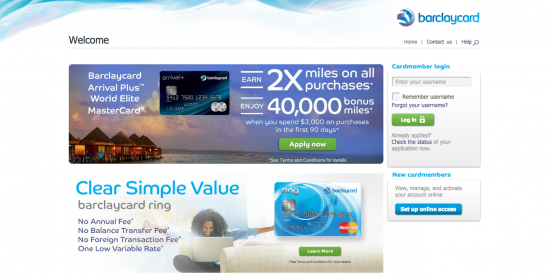 Make a Payment
Not only can users make payments on their cards once logged in, but they can also edit their account information and view their transaction history. You can keep track of your reward points, too.
To login simply go to the link provided by the "Secure Login" button on this page. Once you're there, enter your username and click the "Log in" button. For easier access on a return visit, tick the box beside "Remember username".
Activation
If this is your first time on Barclaycard's website and you need to securely activate your card, click the link above to get started. Next you will be required to enter in some data about yourself to register your card. Enter in the following information:
Social security number
Date of birth
Account number
Whether or not you are a U.S. citizen
A username of your choice
A password (must be at least 8 characters in length)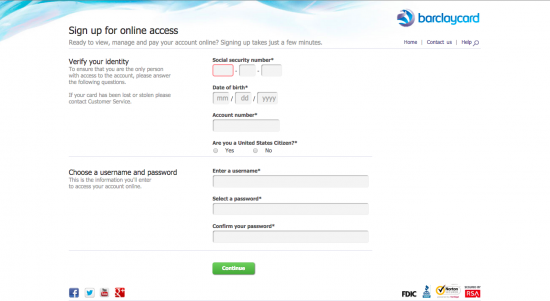 To finish up, click the "Continue" button. You're all finished activating your card now and you can enjoy online account managing going forward.