Completing the secure application provided by Barclaycard and Princess Cruises for the Princess Cruises Rewards Visa Credit Card can be tricky, so we've laid it out step-by-step for you just below.
Requirements
First off, you must meet the requirements put forth by the aforementioned credit partners in order to be eligible for the card. They are as follows:
Be at least 18 years old
Have a valid US address
Have a valid Social Security number
Have other valid government photo-ID
How to Apply
In order to apply the applicant must first go to this webpage (pictured below) and select the 'apply now' link.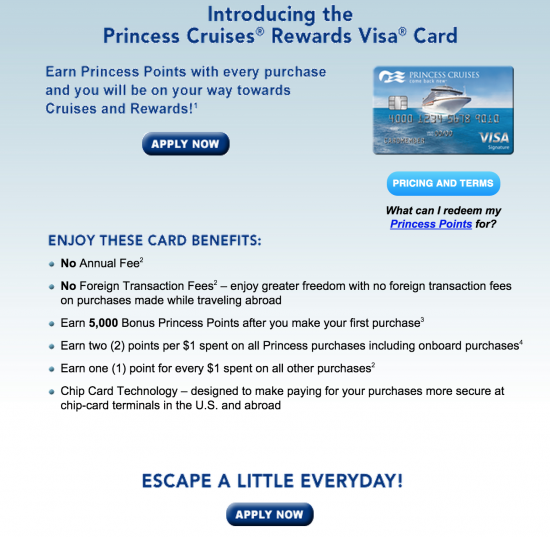 Step 1- General Information
Once you've successfully navigated to the page shown above, you will see the page shown just below comprised of a series of fields pertaining to your personal information. Throughout the course of this application you will be asked to surrender significant and private personal data. Please read through Barclaycard's privacy policy to understand how they intend to utilize and disseminate that information, including how they can and will solicit you with offers and products at any contact you provide. The specific information required for this section is just what follows:
Full Name
Permanent Address
Residence Status
Time at Permanent Address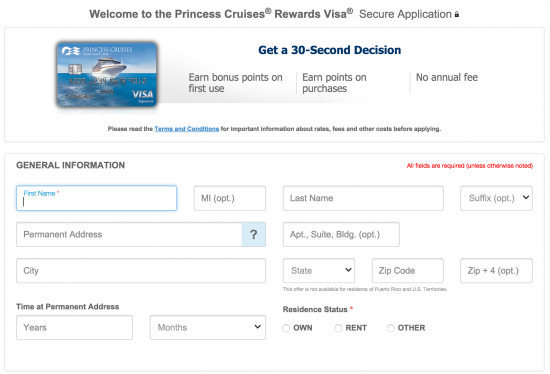 Step 2- Employment and Financial Information
It is by financial criteria and no other that you will be principally evaluated by Barclaycards in terms of your viability as a future cardholder. Ensure that the information you enter is truthful and current in order to ensure proper results. You will need to provide the following in order to complete this section:
Occupation
Total Annual Income
Assets

You also have the option at this point, when you're smugly ruminating on your hefty annual income, to opt for a fancy express delivery for your new card to your house for a small fee of $15.
Step 3- Contact Information
You are now asked to supply basic contact information to complete this section of the application.

Step 4- Security Information
Once more, you are asked to submit personal identifying information, specifically, your Social Security number, your mother's maiden name, and your date of birth.

Step 5- Paperless Statements
You now have the option to opt for electronic billing, an option we promote for its environmental sensibility.

Step 6- Balance Transfers
If you would like, you can transfer an existing balance (between $100 and $20,000) onto this card, should you be approved, from any existing major credit card you may own.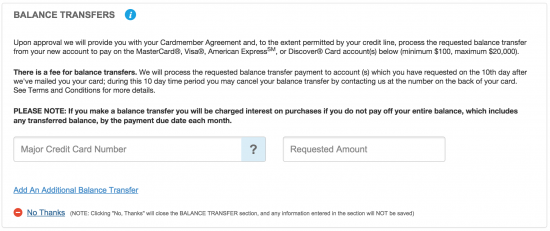 Step 7- Legal Terms and Conditions
Review the Terms and Conditions and click submit!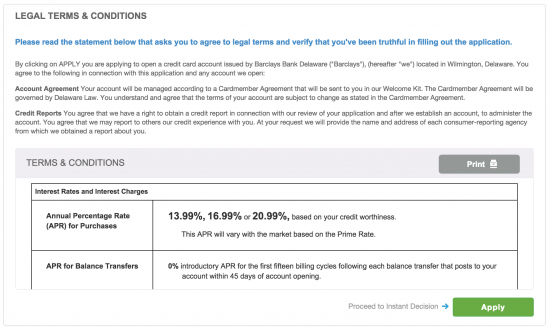 If you would like to track the progress of your application go to this webpage and enter the pertinent information.