Applying for a Chemical Bank Dream Mastercard is a process just as dreamy as the card-name would suggest. In my review-run it took a grand total of 5 minutes. I can't imagine anyone other than pre-existing Chemical Bank customers would be overly interested in this particular credit offering, but I stand here with information for everyone regardless. Applicants will find my extremely professional and informative guide to applying available just below.
Before applying please review the online privacy policy of First Bankcard (FB), the card handling agent for all Chemical Bank offerings.
Requirements
All applicants must:
Be at least eighteen (18) years of age
Have a valid US SSN
Have a valid US street address
How to Apply
To access the secure application you must navigate to the Chemical Bank card summary page and select the link corresponding to the Dream card (bottom-left).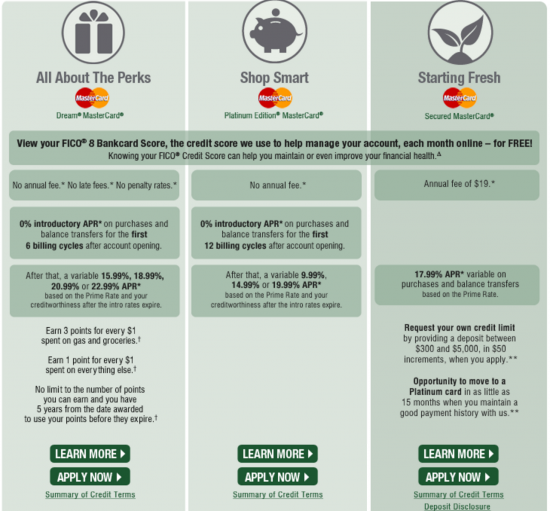 Step 1- Personal Data
You will be expected to input the following data chronicling your personal identity, financial circumstances, and the like in order to continue with the application:
First Name
Last Name
SSN
Date of Birth
Mother's Maiden Name
Email Address
Full Address
Phone Number
Years at Address
Housing Status
Monthly Housing Payment
Present Employer
Business Phone Number
Total Annual Income
Bank Accounts Held & Relative Amounts Held in Each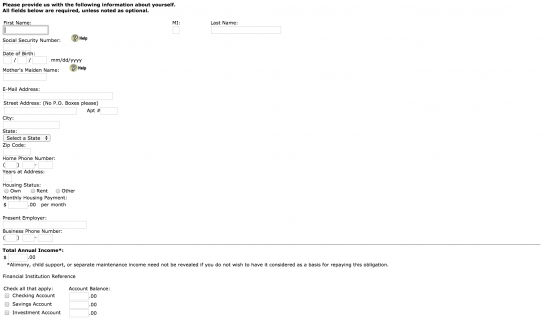 Step 2- Card Options
You now have the opportunity to add authorized users to your account (optional), perform balance transfers from pre-existing credit accounts onto the new card (also optional), and design a custom face for your new card (still optional).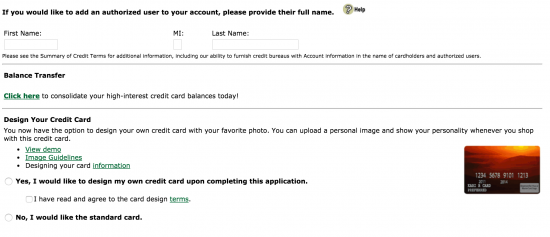 Step 3- Disclosures
Before submitting the application we recommend that all applicants review the terms and conditions. If the terms are acceptable select confirm information and await Chemical Bank's judgement as to whether or not you are indeed creditworthy.