I'll be honest, this is one of the strangest card applications I've had the pleasure of breaking down for cardreviews users. This is not to say it is difficult, per say, but the coding clearly has some massive holes in it somewhere. Let me be your guide today as we enter the weird world of the Cincinnati Police Credit Union Platinum Credit Card application.
Requirements
First, make sure you meet these stringent requirements:
Be at least 18 years old
Have a valid US street address
Have a current SSN
Have a valid Government-issued photo ID
How to Apply
Let's begin. The rabbit hole starts on this webpage which, when you scroll down a bit, has an "apply online by clicking here" link. Select this link to continue.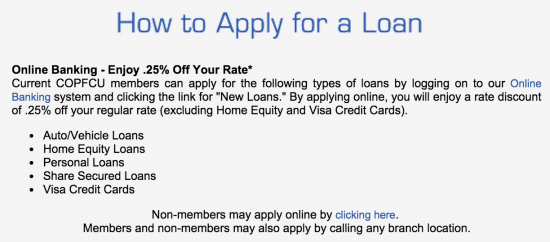 On this next page, seemingly innocuous, you will be asked to provide your full name, your SSN, your date of birth, emails address, zip code and phone number.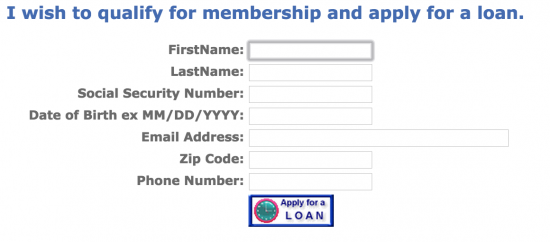 Now starts the fun. Take a good look at this mess! You will have to locate the actual forms that need filling in within the blown-out backdrop that makes it near impossible to see any text.
Step 1- Electronic Forms
Choose your loan application (Visa) and click next.

Step 2- Application Details
Leave the first two fields (Type of loan request and Contact Number) as they are. In the next field, choose whether or not you will be applying jointly with someone. If you opt to do this, the corresponding fields below will need to be filled out completely.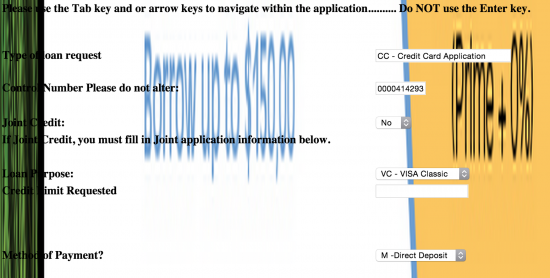 Step 3- Information (Pt. 1)
After choosing whether or not you will be applying for insurance, enter the following personal information:
Address
Home status
Rent payment
Employer name
Current work phone number
Gross annual income
Other income and source
Step 4- Information (Pt. 2)
Here is where you enter your joint applicant's information. Enter the following here if you wish:
SSN
Full name
Date of birth
Phone number
Full address
Gross annual income
Work phone
Employer name
Other income and source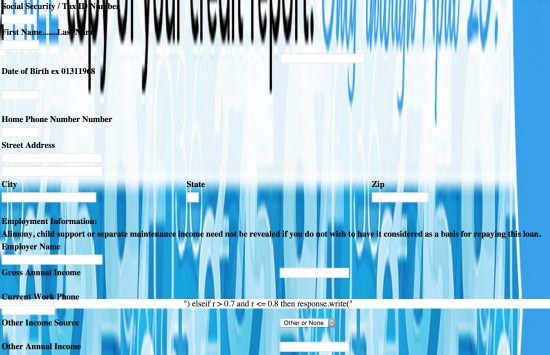 Step 5- Authorization
If you've made it this far you will absolutely not have the energy to read over the terms and conditions disclosure, but you should anyway before assenting and clicking next to finalize your application.