If you are currently a member of the Illinois State Police Federal Credit Union (ISPFCU) and you're looking for a new credit card, the Illinois Police Association Visa Platinum Credit Card could be exactly what you need. Each of the ISPFCU cards that are available offer reasonable APRs and demand no annual fee. It would wise to check your credit rating to see what level of Visa you qualify for as your percentage rate will differ depending on your creditworthiness (Wall Street prime + 3.5%-6.9% or 18% fixed, APR is subject to change). There is also a cash rewards program that will enable you to receive cash back on a certain percentage of all net purchases. Scroll down to review our tutorial on the application process.
Before submitting any sensitive information into the online portal, take a moment to review the ISPFCU privacy policy to find out exactly how your personal data will be used.
Requirements
To be eligible for this credit card, the following requirements must be met:
You are at least 18 years old
You reside in the United States
You have a valid SSN
How to Apply
Step 1- Start by accessing this webpage to begin the application procedure. From there, choose the Illinois Police Association Visa Platinum Credit Card option from the drop-down menu. You will also need to specify your interest in the cash rewards program, the purpose for registration and the desired credit limit. Before proceeding, review the disclosure and check the box to signify your compliance to its terms.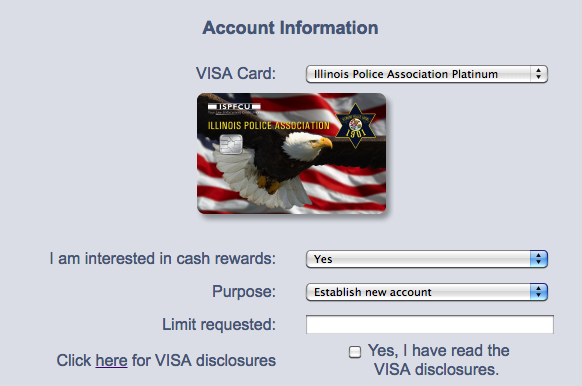 Step 2- Select either Individual or Joint to indicate whether or not you will be applying for a joint account. Next, supply your email address into the entry field.

Step 3- Here you will need to supply the borrower information. Enter the borrower Name, Date of Birth and Street Address. Below that, provide their mailing address, home/cell phone number and the monthly housing payment.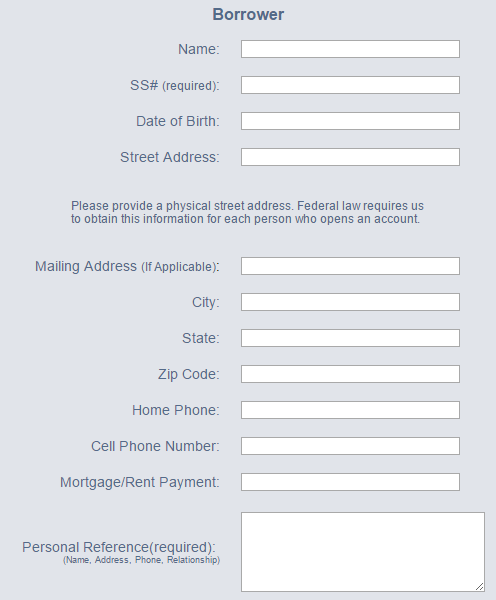 Step 4- Enter the following employer information:
Employer name
Position
Employment start date
Employer address
Employer phone
Continue by supplying the following gross income information:
Monthly/Yearly income
Additional income
Additional income source
Additional income position
Additional income phone
Total income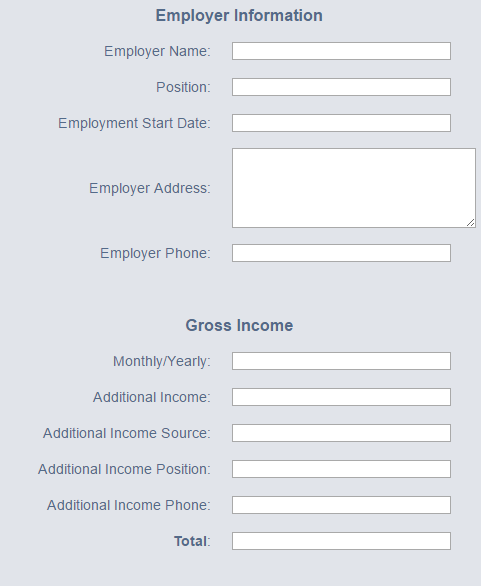 Step 5- Enter the Authorized User's Name into available entry field. You can then supply any question/comments that you may have before checking the small box to indicate that you are not a computer generated applicant. Once again, we suggest reviewing the terms and conditions to ensure that you understand what your are singing up for. Lastly, click Submit to complete this tutorial.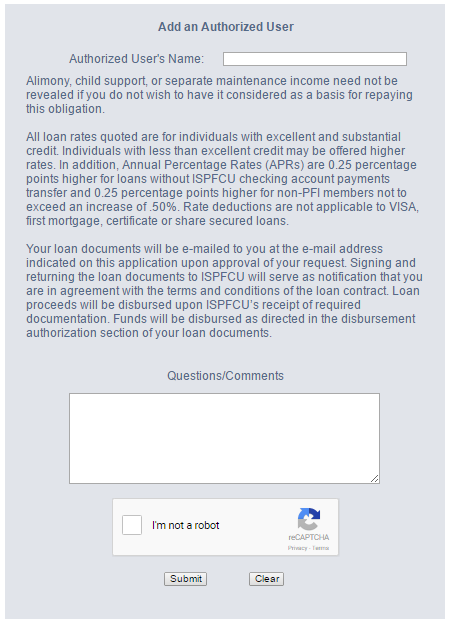 Once all of the steps in our guide have been completed, your application will officially be submitted and you should receive confirmation shortly. We hope our instructions were helpful in your attempt to request this credit card.